On Online Dating Sites, Hot Men Say 'Women' but Hot Women Say 'Girls'
According to the data, at least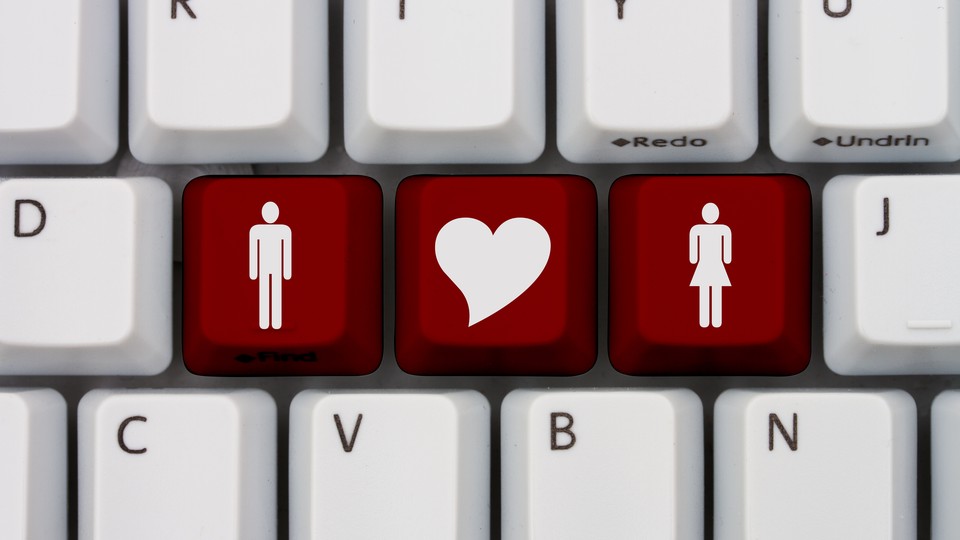 Pity the peacock. He wears a bright plumage, and he flaunts a sexy strut. On a good day, he may even find a mate. But alas! He lacks the tools of data-driven analysis that tell him exactly how to strut, how to wear his plumage, or how to find a mate.
No, that blessing is reserved for humankind. In a series of charts and graphics, Wired has detailed exactly which words in an OK Cupid or Match.com profile read as more attractive. The magazine worked with data scientists at from those two dating sites to gleam the words and phrases in the most attractive profiles—the bits of the lexicon seemingly correlated to generic gorgeousness.
Some of its findings are frivolous. People like people who watch Homeland. Mentioning "cats" is good, "my cats" bad. For both men and women, listing "yoga" and "surfing" among your past times comes off as attractive. (Though whether that's because surfing is an inherently sexy word—sssurrrfffiiinnggg—or because surfers are generally, you know, kind of attractive, the authors never say.)
And then there's this disappointing—if unsurprising—finding:
"It's 28 percent better for a male to refer to females as WOMAN."
"It's 16 percent better for a female to refer to herself as a GIRL."
Wired glosses this as, "It pays to be respectable, approachable, and grammatical." I guess women calling themselves "girls" is the approachable part. The data says, in a fairly straightforward way, that it's culturally preferable when a woman—at least linguistically—demeans herself. That won't be news to many. It's still sad.
That said, from these two data points, we can't know if the people who call women women are the same ones who prefer when women call themselves girls. There could be a respectful cohort of straight men and gay women out there, always saying the w-word, a separate if smaller group from the people who prefer girl. There's also a whole world of relationships that Wired doesn't account for—you can only be a man or a woman, heterosexual or homosexual—and that may be clouding this tiny result.
After dropping those two data points, the magazine instructs unto straight men how to appear more attractive: Use whom. Whom-using men get "31 percent more contacts from the opposite sex," it says. And if you're interested in deploying that w-word (even if it's in decline), the linguistics blog Language Log has a usage guide.
via @debcha