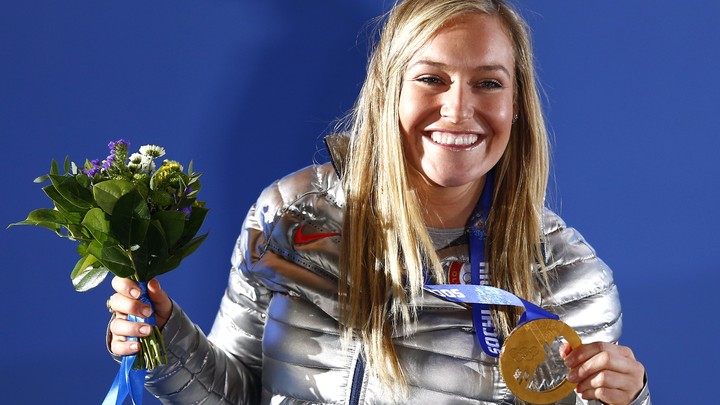 On Sunday, the American snowboarder Jamie Anderson won gold in Sochi's Women's Slopestyle event. The 23-year-old attributes her big win not just to hard work and mental focus, but also to ... meditation. And yoga. And candles. And dance sessions set to Nas.
Oh, and to one more thing, too: turning off her Tinder. 
Yep. The mobile hookup app—which connects people for dates or whatever else based on their geographical proximity to each other—has been, it seems, something of a distraction to the Olympians who have found themselves packed together on the shores of the Black Sea. Or, as Anderson told US Weekly: "Tinder in the Olympic Village is next level." Which makes sense, of course: All those people, in peak condition. And also: all that pressure. All that celebration. All that consolation. "It's all athletes!" Anderson says. "In the mountain village it's all athletes. It's hilarious. There are some cuties on there." 
Yet the Olympic Village competition is probably best saved for after Olympic competition itself. "There was a point where I had to be like, OK, this is way too distracting," Anderson says. So "I deleted my account to focus on the Olympics."
Via US Weekly; hat tip Chris Heller 
We want to hear what you think about this article. Submit a letter to the editor or write to letters@theatlantic.com.
Megan Garber
is a staff writer at
The Atlantic
, where she covers culture.