5 Intriguing Things: Wednesday, 2/12
Radiohead's computer-life app, a song written on a butt in 1503, Flickr's 10th, the birth of aerial photography, and secrets in app form.
1. IS THIS RADIOHEAD APP THE FUTURE OF MUSIC? (Just kidding. But it is conceptually fascinating.)
"PolyFauna is an experimental collaboration between us (Radiohead) & Universal Everything, born out of The King of Limbs sessions and using the imagery and the sounds from the song Bloom.

It comes from an interest in early computer life-experiments and the imagined creatures of our subconscious.

Your screen is the window into an evolving world.
Move around to look around.
You can follow the red dot.
You can wear headphones"
2. You can play a song that was first painted onto the body of a character in Hieronymus Bosch's version of hell in roughly 1503.
"Luke and I were looking at Hieronymus Bosch's painting The Garden of Earthly Delights and discovered, much to our amusement, music written upon the posterior of one of the many tortured denizens of the rightmost panel of the painting which is intended to represent Hell. I decided to transcribe it into modern notation, assuming the second line of the staff is C, as is common for chants of this era.
so yes this is LITERALLY the 600-years-old butt song from hell"
3. In 2004, Flickr launched a series of features in a few months that have defined the social web in the subsequent decade.
"In the first few months after the service launched, it received updates more or less continuously, and got many of the features that would define it. Such as:
April 21: Photostreams, which let users peruse each others' images in reverse-chronological order — a major shift from past photo-sharing sites, which always assumed that everybody was meticulously organizing photos into albums.
April 26: A version of the site designed for viewing on mobile phones. (From the get-go, Flickr catered to people who took pictures with their phones — one early user brought a camera phone into the delivery room to get pictures of her newborn onto Flickr A.S.A.P.)
May 9: Tags, which allowed members to attach relevant keywords to photos — their own, or other people's– thereby creating a massive user-generated index of images that information architect Thomas Vander Wal famously called a "folksonomy."
August 27: Favorites, which, like tags, helped users tell Flickr what was popular on the service.
These features didn't just shape Flickr. They helped reshape the entire web, which was still figuring out how social applications should work. (At the time, Friendster, Facebook and MySpace were getting good buzz, but you couldn't do much with them — Facebook didn't even add photo-sharing capabilities until October 2005.)"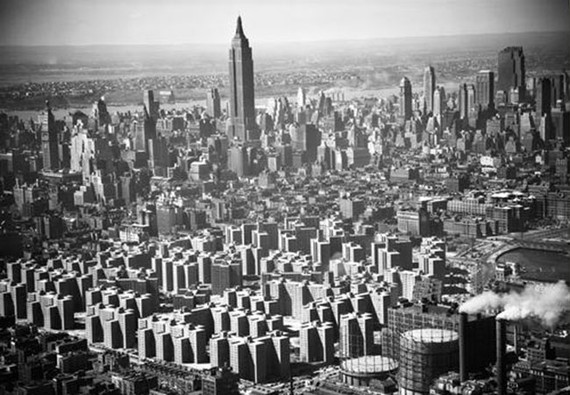 4. Taking pictures from planes.
"Sherman Mills Fairchild, American businessman and inventor, was denied military entry as a pilot during World War I. He was determined to help the war effort, though, and instead honed his energy to develop an advanced aerial camera. Fairchild would eventually win a government contract for his cameras, and by the second World War, 90% of the flight-equipped cameras were of Fairchild design."
+ In a roundabout way, this innovation helped create the semiconductor industry and Silicon Valley. He backed Robert Noyce, Gordon Moore, and six other employees fleeing Shockley Semiconductor, and they founded Fairchild Semiconductor. So many companies (such as Intel) came out of the latter venture that they became known as Fairchildren.
5. Do you need to know what the new hot app Secret is? Let Choire Sicha explain.
"It's a fascinating experiment, and I'm curious about where it will go. But. Opening Secret was like walking onto a trading floor where a pack of goons were desperately displaying the contents of their wallets and/or underwear. It was like carrying a portal to a heinous world of male status anxiety. So much equity terror, so many tepid sexual fantasies unfulfilled. In the future, if I need someone to take a toxic dump in my phone I'll just unblock all those jerks on Twitter."
Thanks Camilo and Noah! And a belated thanks to Maria!
Today's 1957 American English Usage Tip:
antitype. An antitype is one that corresponds as an impression to the die; it is what a type or symbol represents; what is foreshadowed in the type. The meaning opposite in the sense contrasting, although suggested in some US dictionaries is not inherent in the word & leads to confusion. RIGHT: The relation of the Old Testament to the New is that of type to antitype./The type of mind that prompted this policy finds its modern anti-type in the labor union. WRONG: This war figure is brought into dramatic contrast with his anti-type. (Should be opposite.) For complete discussion of anti-type, prototype, &c., see TYPE.
+ While prototype is everywhere, antitype is not common. The former often describe technologies, the latter has Biblical connotations.
Take Me Down to the Garden of Earthly Delights