What Happens When You Take an Obviously Viral Photo
The vultures of media descend on you. In a nice way.
About 5 hours ago, a woman named Amanda Traver was flying into LaGuardia airport, like so many other travelers.
As her plane descended, New York (and much of the eastern seaboard) was fogged in, as you can see in the Weather Channel map below: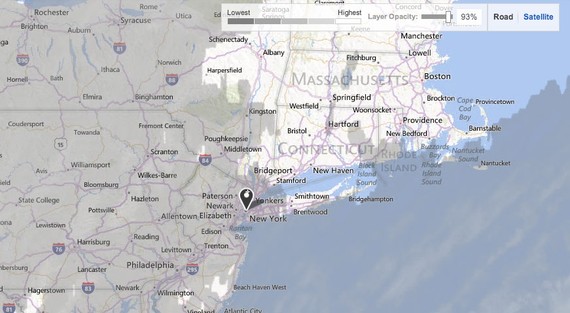 So, Traver pulled out her phone and snapped a picture of the city's skyscrapers poking out from the fog. And she posted it to her Instagram page with the caption,"Flying into NYC this morning... The clouds were so low there was a city in the sky #nofilter."
This is, of course, a great photograph. And everyone who saw it immediately recognized it as such. So, even though Traver is a very light Instagram user who has only posted 50 times in the last couple of years, the photograph spread quickly.
Within a couple of hours, representatives of Huffington Post, ABC, BreakingNews.com, Newsweek, HuffPost UK, Mail Online, the New York Post, New York Daily News, and Storyful all made contact with Traver.
Of all the pieces of machinery dedicated to profiting from "viral stuff," the most interesting (to me) are all the humans out there who have optimized some part of their brains to recognize the patterns of a viral object in the context of the day's mood. This was, they knew, the photo people wanted to see of New York City in the fog.
While this filtering process is a job for many media people, it's also part of how regular folks think now, too, like the guy who told Traver, "I stole your pic for FB...this was too amazing not to take...#GreatPicture...U did great!!!!"