Thousands of the World's Internet-Connected Things in One Place
A new project is curating and organizing all of the sundry gadgets that collectively comprise the so-called "Internet of Things."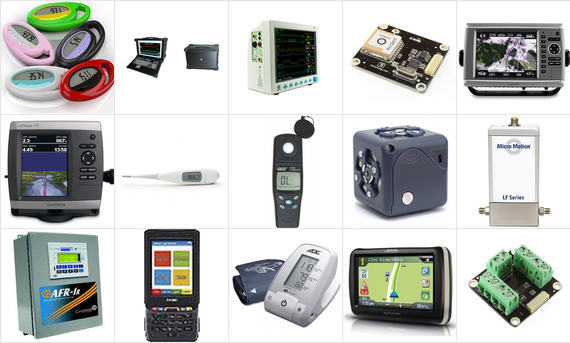 "The pioneer species of the internet of things is the smartphone," my colleague Christopher Mims wrote in December.
And its fellow travelers are not far behind.
A new website seeks to catalog all of the world's Internet-enabled devices. So far, they've got more than 2,000 listed, and they plan to add many more in the months ahead. There are fitness monitors, medical devices, sound-level meters, and all sorts of other gadgets ready for measuring and monitoring (thermometers, pedometers, and barometers, oh my).
With the database, people can search for, say "smartphones under $200 with weight < 3.5 ounces" or easily compare the specs of similar devices. The project comes from Wolfram Research, and is one step in the company's effort to push its programming language as the bridge that will connect all these various pieces of hardware. As more and more such devices come on the market, consumers will be able to program their heat so it turns on when they are heading home, or turn on a lawn sprinkler while they're on vacation.
If that doesn't exactly make the hair on the back of your neck stand up with excitement, well, excitement may not be the Internet of Things' hallmark. But it sure will be convenient. And we'll look at each other and say, remember when we had to actually look in the fridge to know if we were out of milk?
And, sure, it'll be nice not to have to do that anymore, but, you know, I don't really mind it much at all.