The Snowy Northeast U.S. Looked So, So Gorgeous From Space
Tens of millions of people—and snow
Today, NASA's Terra satellite passed over the northeast United States, just as a massive snowstorm was blowing out.
It captured a quietly beautiful image, below, in which you can see the snow-free Virginian coast, the curve of the Appalachians around the Delaware River, the icy Saint Lawrence River.
Terra is one of the many satellites operated by the U.S. government. It has a scientific task: Its precise MODIS instrument is formally charged with recording data about the climate. But like the government's long-running Landsat program, it sometimes spawns images of incredible beauty.
I just adore this image. In it are the dwellings of tens of millions of people. In it, too, are massive bodies of water, locked on land and floating as clouds in the sky.
I encourage you to spend some time with the higher-resolution version.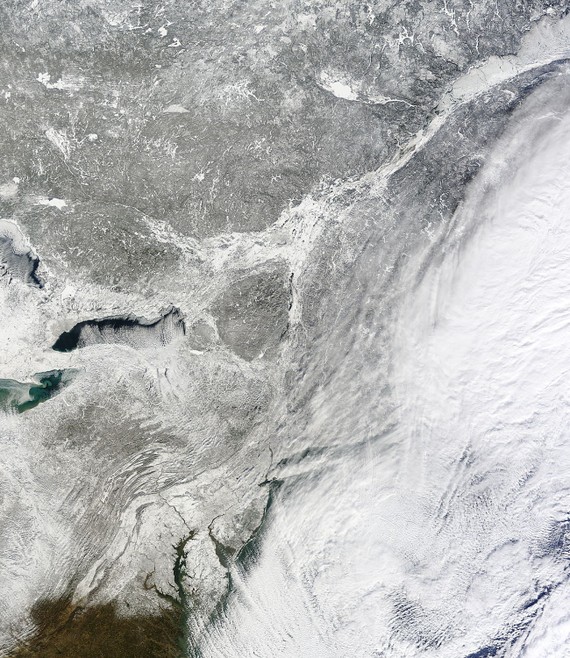 via Rob Simmon