SFW: When Big Data Meets Porn
A new tool lets you chart people's sexual searches.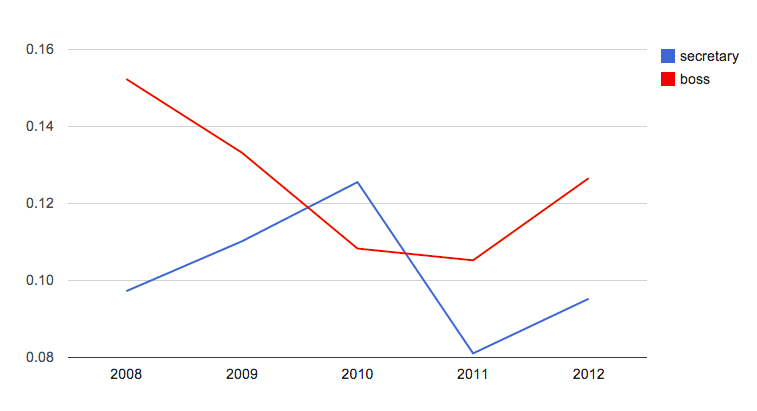 In his 1987 book
The Secret Museum
, Walter Kendrick explored the many ways that technology transforms pornography. Technological innovations—the advent of the printing press, the rise of the home video camera, the widespread adoption of the VCR—changed the way, he argued, that people related to sex as a media product. And the Internet, of course, has continued that evolution, expanding and democratizing pornography in ways that the Marquis de Sade, not to mention Hugh Hefner, could never have imagined.
In
a recent paper
, the team at
Sexualitics
, an interdisciplinary collaboration among sociologists, political scientists, and statisticians, attempted to quantify those transformations—through what they call "a quantitative analysis of online pornography." 
The team looked at ("looked at," to be clear, in the most scientific sense) videos uploaded to the porn site 
Xhamster between 2007 and February 2013. There were around 800,000 of them. They then 
extracted key words (I'll let you guess! Though, if you don't mind a literary strain of NSFW, you can also see a selection on page 11,
here
) from the titles of those productions.
Here is (bow-chicka-bow-bow, etc.) an example of the metadata they collected: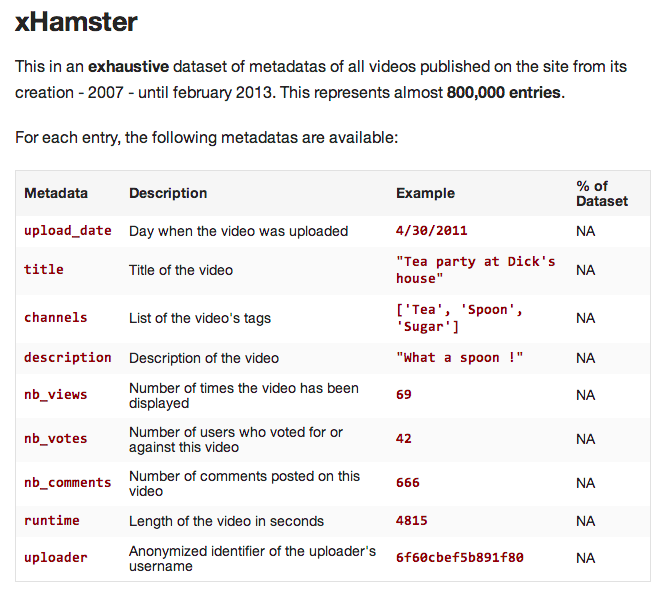 Using their dataset, the team created an interactive tool that lets you search for and compare the terms used in videos' titles. Think of it like
Google's Ngram Viewer
... but for porn. It is called, yes, "Porngram." It tracks the instances of keywords over time, as a percentage of the total porny dataset.
Much like Google's viewer, you can use Porngram to compare, say, the type of people starring in a given production: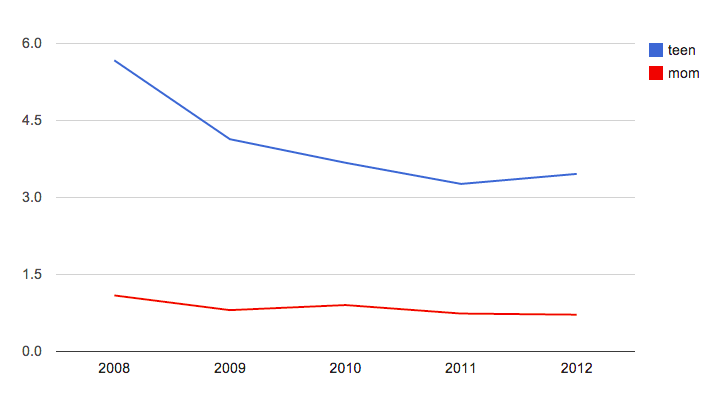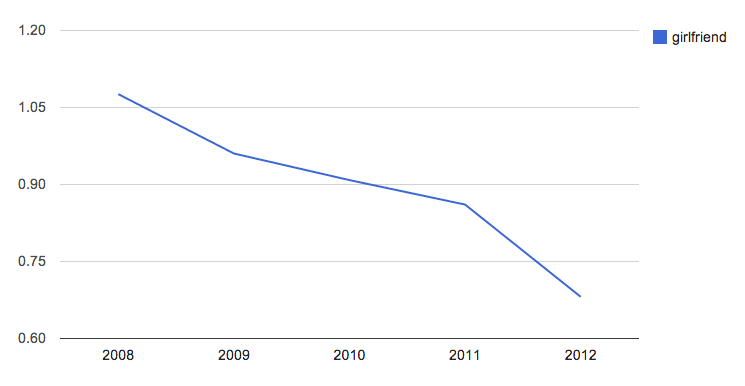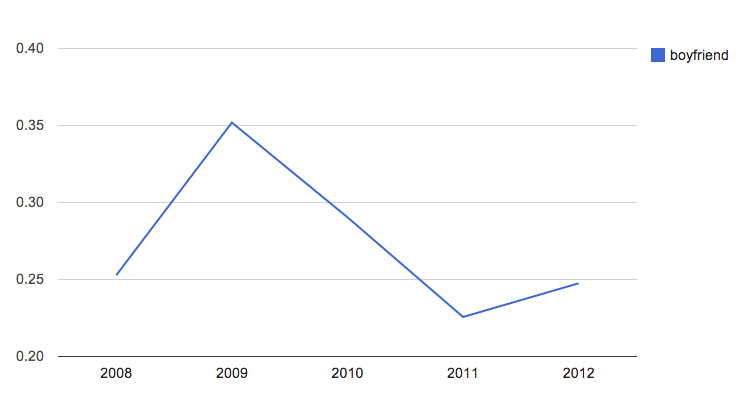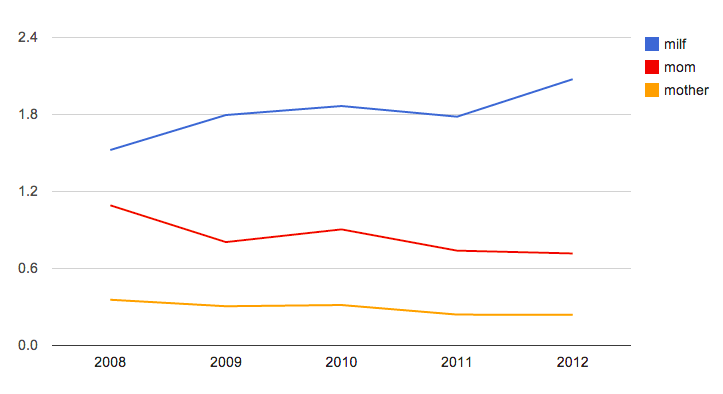 You can chart the rise and decline of particular varieties of porn: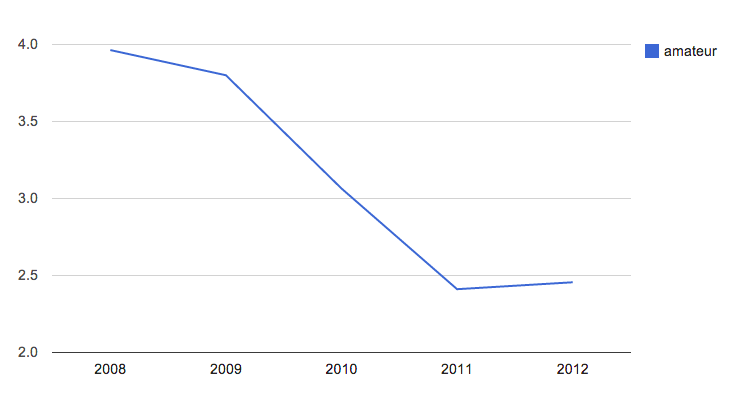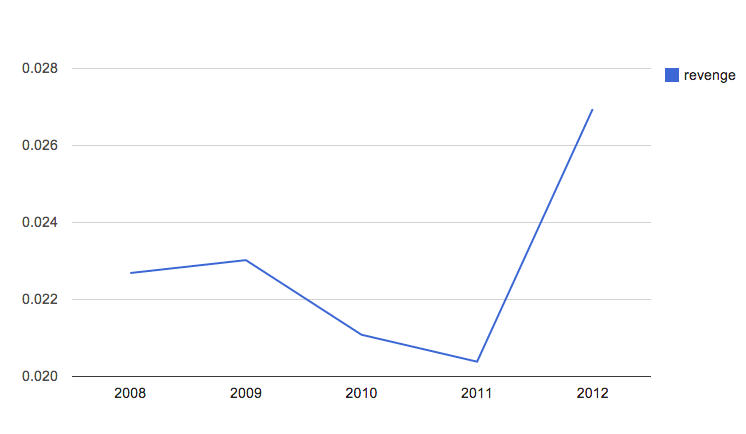 And you can track one-off trends: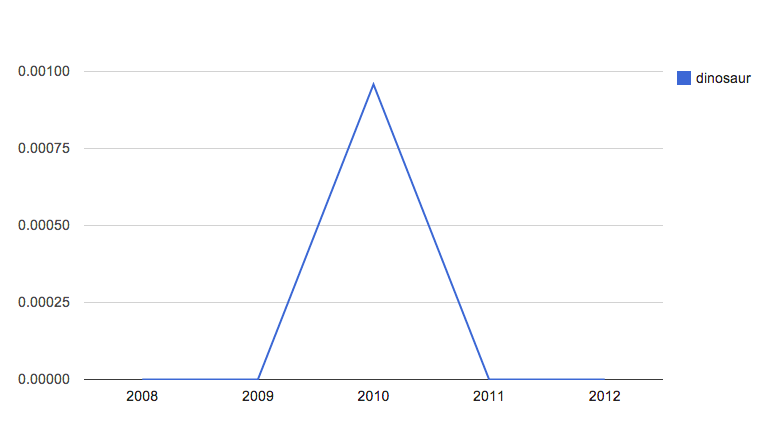 Which has to do with this. And which we will leave at that.
Hat tip Chris Heller.