First as Fake, Then As Reality: When the Polar Vortex Froze Niagara Falls
On the phenomenon of sharing fake photos of real events.
As the Polar Vortex continued to freeze everything, the photographs of those frozen things marched dutifully online. Hudson River. Chicago River. Midwest lighthouses. Lake Ontario (from space).
With all the water freezing, sooner or later, Niagara Falls was going to freeze.*
In the time between when people thought Niagara Falls was going to freeze and when there was actual evidence that it had, this photo started to spread: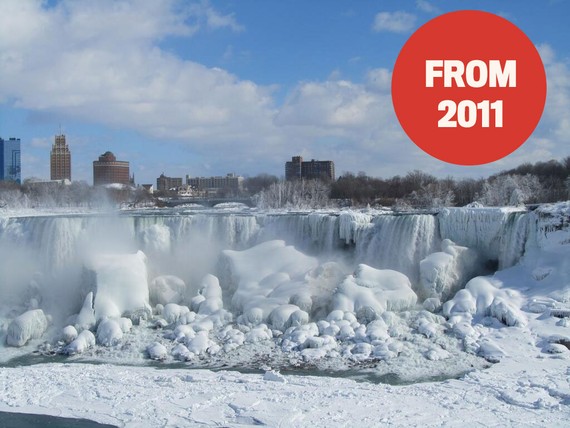 As this photograph was making its way around Twitter, Reddit, and Facebook, Niagara Falls was, in fact, freezing. But the specific artifact used to illustrate this reality was fake.
Here's what Reuters photographs from yesterday looked like: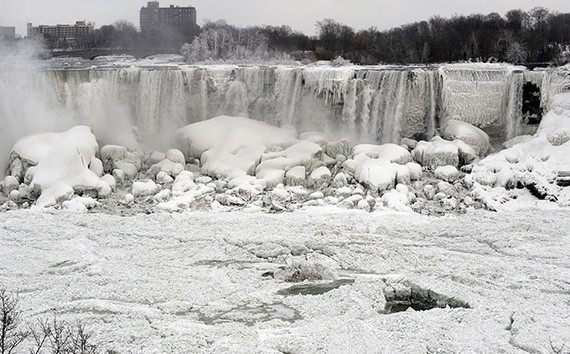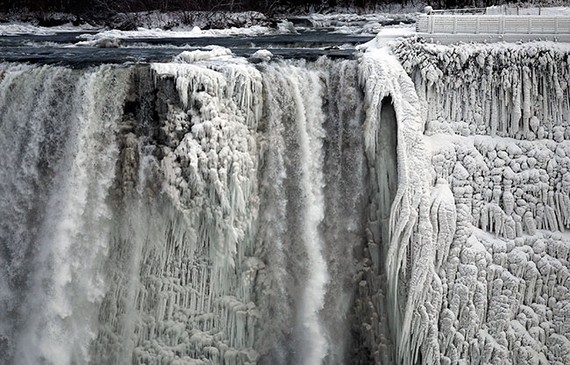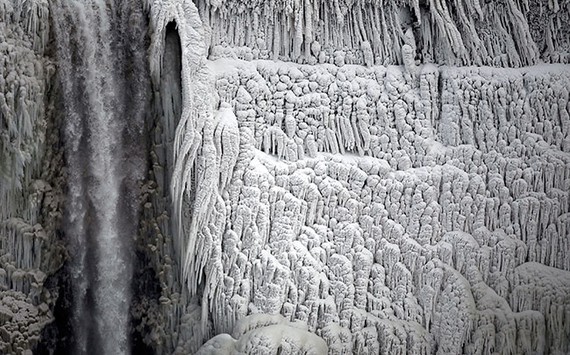 Not bad, right? I mean, it is Niagara Falls frozen. But also not quite as dramatic as the old photo, the truthy photo, that garnered this single tweet, for example, more than 9,500 retweets.
And, crucially, Reuters filed these photographs at 10:48pm, many hours after the 2011 photograph started to spread. It is only a slight stretch to say, Reuters filed after people needed a photograph of Niagara Falls frozen. So many people wanting such a photo in their timelines practically wills them into existence.
Very similar things happened in the lead up to Hurricane Sandy making landfall, when people posted ominous looking storms approaching New York.
The closest (legitimate) parallel in media is when editors use a file photo of a politician looking happy or sad or mad after a bill passes or fails. The picture is supposed to represent the feeling that politician is having, even if it was taken six days or six weeks before hand.
As everybody becomes part of the media, they find themselves in need of photo illustrations, too, but for their own feelings: I'm a man on the street coming to you live from the street via my phone, and damn, is it cold out here. In fact, it's cold enough to freeze Niagara Falls! And here's a pic to prove it happened.
* Some friends point out two things about this freezing: 1) it is only a partial freeze and the falls are still flowing in all the pictures and 2) partial freezing of Niagara Falls happens every winter.
Stipulating to those points, I think it actually reinforces the argument above: the point of posting an icy Niagara photo is not to tell anyone about the state of a part of the world, but as a photo illustration for the feeling of it being unusually cold in places that are not Niagara Falls.