58% of Americans Still Have a VCR in Their Homes
And they probably still can't program them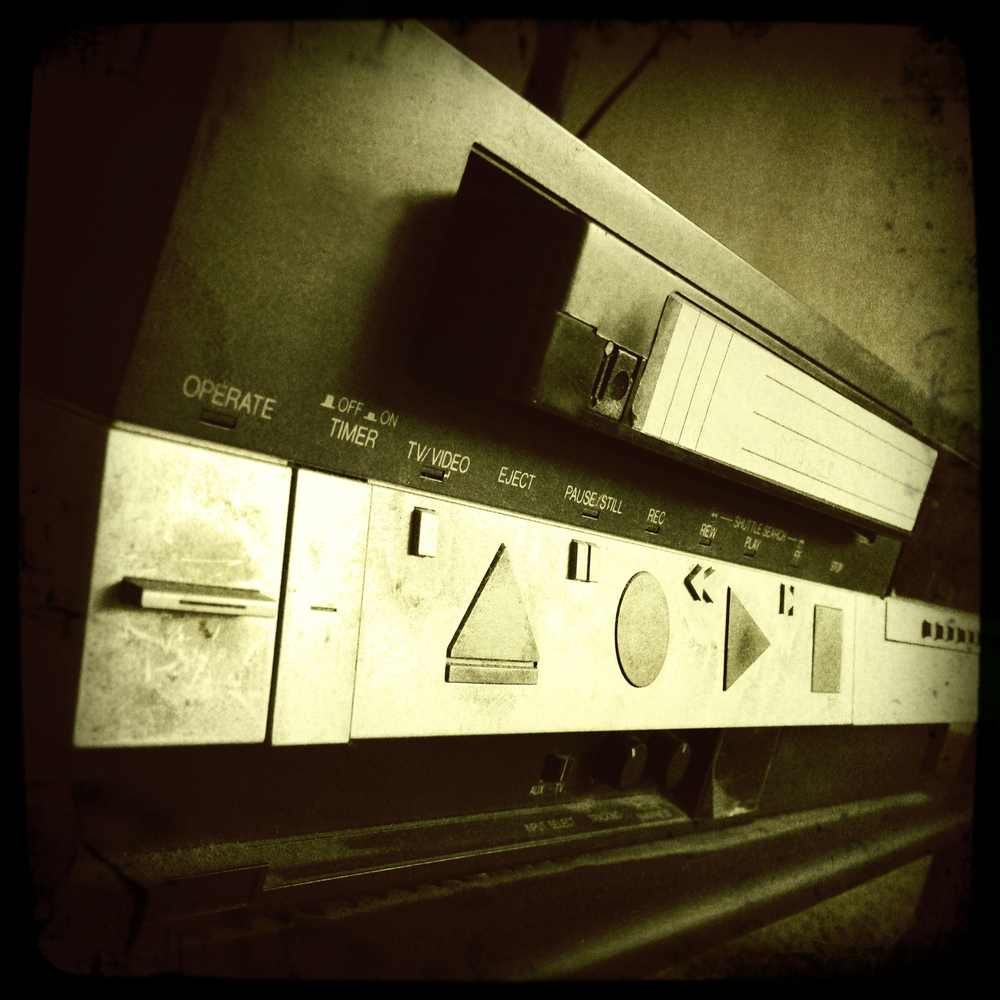 Last month, partly in preparation for the Consumer Electronics Show taking place in Vegas this week, Gallup polled Americans about the technologies they use in their homes. It then compared its findings to Americans' responses to the same questions posed to them in 2005.
Some of the takeaways: Cable TV has the same penetration in 2013—68 percent—as it did in 2005. Some 45 percent of Americans retain their non-smartphone cells. Some 73 percent of them have wifi in their homes—which, given Pew's 2013 finding that 85 percent of Americans have used the Internet at all, seems extraordinarily high.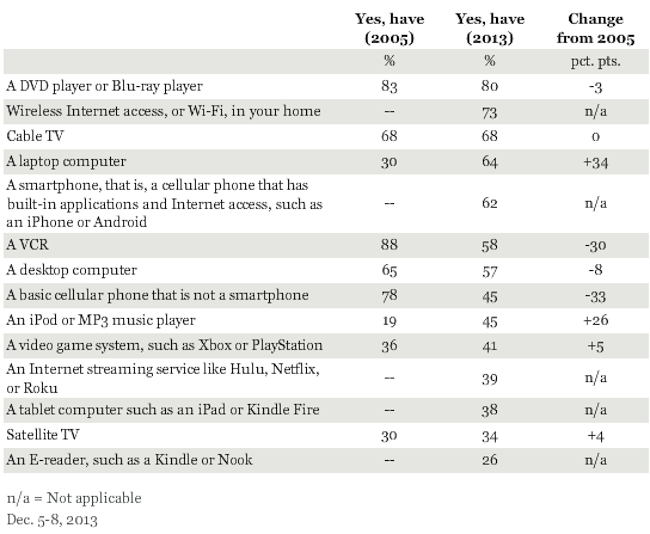 One other stat that seems high: 58 percent of Americans still have a VCR in their homes. This number is declining (in 2005, 88 percent said the same thing), but it's worth noting nonetheless: Even as Blockbuster closes, even as DVDs and Blu-rays and streamed-from-the-cloud videos have superseded the humble cassette tape, more than half of Americans are holding on to their VHS players. Likely this is because of one of the inefficiencies of analog tech: Things being things, if you have a VHS tape you want played, you will need a VCR to do the playing. Those home movies from 1987 aren't going to play themselves.
VCRs' half life might also have to do with the fact that, as machines, they aren't that big—easily tucked away in a garage or basement or attic.
There's also the outlying theory that people invested so much time into programming their VCRs—figuring out, for example, how to get its clock to stop claiming that it's always 12:00—that they were particularly loathe to part with them.
Regardless, Gallup's finding is a reminder that, despite our collective obsession with innovation, even gadgets that are decidedly un-innovative remain with us long after our romance with them ends. They stay, if not in our hearts, then in our homes—mostly unused, maybe, but not discarded.
Via Nancy Scola