Why Birds Can Sleep on Branches and Not Fall Off
Their talons work through a series of pulleys made of tendons, as these GIFs and drawing explain.
You ever see a bird clutching onto a branch high in a tree and wonder, "What happens if it falls asleep? How could it hold on?"
The avian talon works through a "pulley system of tendons," according to the animal morphology blog Ars Anatomica, and it can lock into place.
"The bird's foot closes and grasps automatically as the ankle and knee joints are bent," we read. "This grasp cannot be released until the limb is straightened again."
So, instead of expending precious energy holding the muscles tight—as you would if you were hanging onto a branch with your fists/arms—the system simply physically locks in place.
A 1990 paper in Zoomorphology goes into more depth about the biomechanics of the lock, which results from the placement of the tendons and evolved specializations of their texture.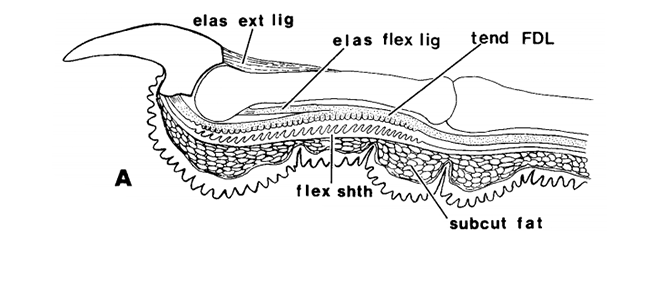 And, of course, this wondrous anatomical system doesn't just come in handy on telephone wires, but also during attacks:
Raptors swoop down on prey with talons/legs outstretched. The impact with the prey folds the raptor's legs against its body, causing the talons to clench automatically, tearing into the prey. The automatic grip is strong enough to kill, and is what allows many hawk species to catch and kill other birds in midair. 
UPDATE: It appears that this mechanism — as described in the paper and post above — is an area of active scientific dispute (!). A 2010 paper in the Journal of Experimental Zoology Part A found that such a mechanism did not exist in the European starling. Thanks for the update, Ed Yong.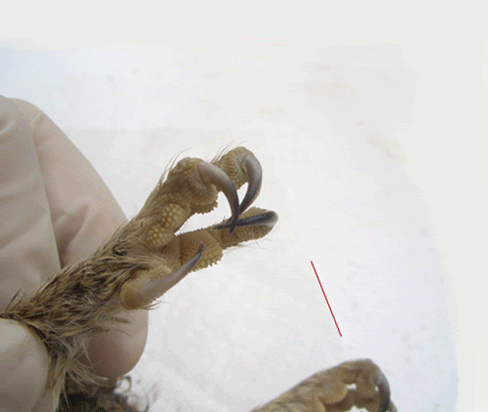 Via Deb Chachra