When Beyoncé Samples Your TED Talk, This Is What Happens to Your Book
It does well—especially when the New York Times helps.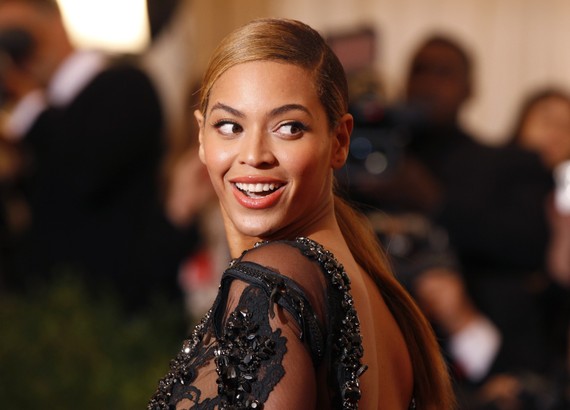 On the list of humans pleased by Beyoncé's surprise eponymous album—besides all of them—was Nigerian writer Chimamanda Ngozi Adichie.
Adichie's talk on why "we should all be feminists," delivered at a TED event in London, is sampled on the album's 11th track, "***Flawless." Sampled may be too weak a word, even: The beat's volume lowers and a full paragraph of Adichie's can be heard, her message integral to the song's own. 
Being on a Bey track is always good, but it's particularly good when you have a book to promote. Adichie's third novel, Americanah, came out earlier this year. Has the book benefited by Beyoncé?
I looked to see if Adichie's new fame changed the book's Amazon sales rank. The answer is unambiguously yes—but the story is more interesting than that.
Amazon tracks which books are selling best on its service in sales rank. When the Harry Potter books could be pre-ordered on Amazon, they stayed #1 for months; currently the top three positions are held by two joke books and a collection of essays by conservative pundit Charles Krauthammer.
At 5 p.m. on December 12, 2013—the day before the album came out—Amazon ranked Americanah #861 of all hardcover books.
Five days later, the book was ranked #632. Today, the book is ranked #179. 
It's a staggering rise up the rankings. Moving with such speed through the top 1,000 books on Amazon is a slog, because books in the top couple hundred slots sell much more than books in the low thousands. It's much harder to advance from #200 to #199 than it is from #2,000 to #1,999.
But if you look at the chart of historical sales rank data, you'll see Americanah had already shot through the rankings before the release of Beyoncé. On December 1, the book was ranked #3,873; On December 6, it was ranked #1,811. It fell another thousand before the release of Beyoncé. What happened?
This: On December 4th, the New York Times called Americanah one of the top 10 books of 2013.
Here is a marketing effort we may never see again: Not often do the Gray Lady and Beyoncé team up to help sell a work of literary fiction.