The World's Newest Island, Niijima
Where there once was no land, now there is.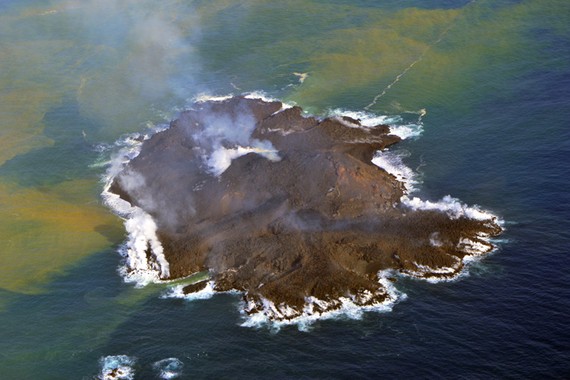 The Earth is geologically dynamic. Mountains and oceans are created and destroyed over millions of years. Almost nothing is permanent on the face of the planet.
In a human lifespan, it's easy to ignore this reality. That is, until a volcano creates a new island.
In late November, a few days before Thanksgiving, an eruption began in the Pacific Ocean about 600 miles south of Tokyo in the Ogasawara Islands. Over the last few weeks, an island has formed at the volcanic site. People are calling the new land mass Niijima.
The island has an area of about 14 acres and it continues to grow. NASA's Earth Observatory released new images of it today.
Sometimes, these newly formed islands don't last. They erode away, or the sea floor sinks as the weight of the landmass piles up. But early signs are that Niijima will stick around, at least long enough for us to forget that it once never was.