The Grinch That Stole the Coal Industry's Christmas
The pace of coal-fired power-plant closure is accelerating, thanks to cheap natural gas and environmental regulations.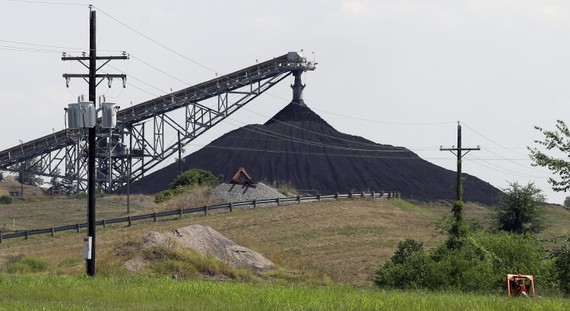 Coal industry executives can only wish Santa will leave them a lump of the black stuff in their stockings this Christmas. But as 2013 draws to a close, those stockings are likely to be empty as the pace of coal-fired power plant closures accelerates.
Market research firm SNL Energy estimates that coal-fired plants generating as much as 64,002 megawatts of electricity will be shuttered by 2021. That's 5,000 megawatts more than SNL predicted in May. Just since that earlier projection, however, several energy companies and utilities announced they would close some big coal plants, including the Tennessee Valley Authority's decision in November to take out of service coal-fired power stations generating 3,100 megawatts. That would leave the government-owned utility in the heart of coal country reliant on nuclear and natural gas to generate the bulk of the region's electricity.
That's certainly good for the planet, given that coal is responsible for 42 percent of global greenhouse gas emissions.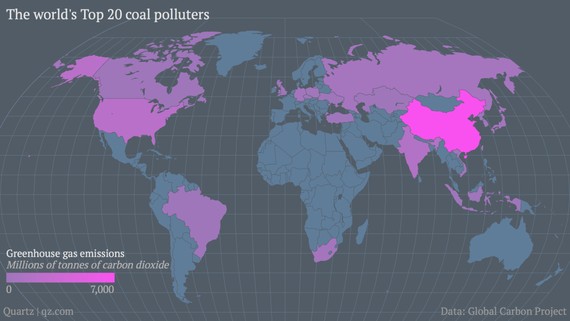 In the United States, the death of coal is being driven by low natural-gas prices and the imposition of stricter environmental regulations that could make operating a coal-fired power plant a money-losing proposition.
Thanks to the shale gas fracking boom, natural-gas prices remain at rock bottom. That means utilities and power producers are finding it cheaper to switch to that much cleaner-burning fuel than to undertake expensive retrofits of decades-old coal plants to meet new federal emissions regulations. Shale gas now provides nearly a quarter of the U.S.'s natural gas supply and low prices are likely to persist over the next decade, according to SNL.
"Since SNL Energy's spring analysis, market conditions have shown little improvement, keeping pressure on coal generators," states the report issued Tuesday. "Natural gas prices remain stubbornly low, which has depressed wholesale electricity prices and spurred competition for coal units from the competing natural gas."
SNL predicts coal closures could add $5 a megawatt-hour to the wholesale price of electricity in coal-dependent regions of the U.S. Depending on their electricity use, some utility customers would pay $5 more a month on their bill, SNL spokeswoman Christine Twomey told The Atlantic.
In more bad news for the coal industry, the U.S. Export-Import Bank today approved restrictions on the financing of overseas coal-fired power plant projects. And on Tuesday, the European Bank for Reconstruction and Development in London announced that it would cease financing most coal-fired power plants in Eastern Europe and central Asia. The World Bank and the Obama administration have adopted similar policies.
"We cannot use carbon without having a thought about what the impact of climate change is going to be," Riccardo Puliti, an executive with the European bank, told Bloomberg.  "There is a climate-change problem, and there are actions to be undertaken in order to solve it."