Shazam for Neo-Nazi Music
German police are building an app that will identify right-wing music.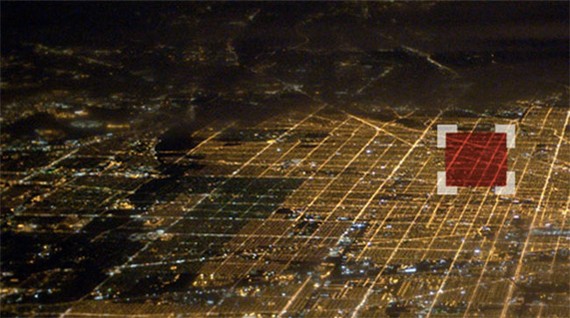 German police are considering creating software that would allow them to identify right-wing music being played online or in public.
"The new software would let police quickly identify neo-Nazi rock music, which officials regard as a 'gateway drug' into the far-right youth scene," Der Spiegel reports. "The regional police office in the eastern state of Saxony has developed a prototype system of registering audio fingerprints from neo-Nazi rock."
Germany has a regulatory infrastructure for dealing with media that it deems harmful to youth. The Federal Review Board for Media Harmful to Minors can place restrictions on music, making it harder for people under 18 to get access to it.
Many themes and ideas can get media placed on the list including, "indecent, extremely violent, crime-inducing, anti-Semitic or racist material," as well as "media content that glorifies National Socialism... and to media content that discriminates against specific groups of people."
This is the law in Germany. And the Shazamming of the identification of these songs doesn't really change the dynamics of its enforcement.
But it's the next step that might be troubling, especially here in the U.S., where the population's attitudes towards free speech are different. Let me explain.
Perhaps you've heard of  ShotSpotter? It's a system that police have deployed in Oakland and many other places that provides "gunfire awareness" to police. Basically, a series of microphones listen for loud noises and use algorithms to provide police with all kinds of information. For example, ShotSpotter says it can determine all this about a given gunfire event:
• 11 rounds were fired, 
• from a car going 19 miles an hour, northbound,
• in front of 123 Main Street,
• 28 feet from the front door,
• at 01:47:28 am,
• from what appears to be a single, semi-automatic weapon.
Functionally, it also means that police departments have microphones installed all over cities. And they don't only have to listen for gunshots.
Let's imagine that police in one city or another start to correlate certain rock or hip hop groups with an increase in gunfire incidents in an area. Perhaps they might make the predictive leap to saying, "If we hear this kind of music at this time of night, we're X% more likely to see a gunfire incident." After all, many people already think there's a connection between Chicago's homicide rate and Drill, the rap music that rose from the city's South Side.
Put machine intelligence (Shazam for Neo-Nazi Music) and persistent surveillance (ShotSpotter) together and you would have a powerful system that presents some very difficult problems for fairness and civil liberties.