Our Most Popular Tech Stories of 2013
Baby names, Van Gogh, a high-speed chase, and other memorable stories from the last year.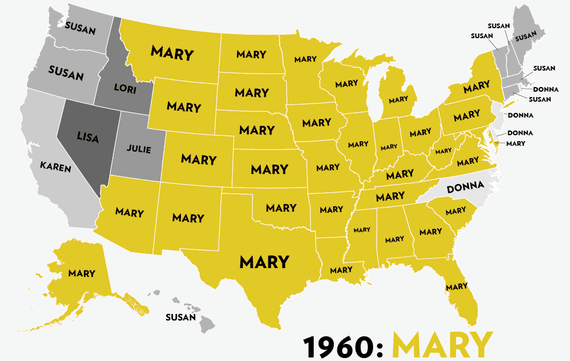 Traffic is a strange beast. The stories we do about cyborg telemarketing, legal scholarship, spambots, opera, NSA spying, nuclear weapons, virtual worms, and crying in space all do well, but none of them made our top 10 list for the year.
That's because the competition is stiff. The numbers are big. All the stories on this list got more than 230 thousand readers. 42 other stories had more than 100,000 readers, but these days, making the top 10 list nearly requires hitting on Facebook or Reddit.
And with no further ado, The 2013 List (here's 2012):
10. It Wasn't Sunil Tripathi: The Anatomy of a Misinformation Disaster. How a terrible misidentification of two people with no connection to the Boston bombing spread so far, so fast
9. NORAD Tracks Santa's Path on Christmas Eve Because of a Typo. In December 1955, a Sears ad misprinted a phone number—the North Pole's.
8. The Geography of Happiness, According to 10 Million Tweets. The happiest city in America is Napa, California -- and the saddest all swear too much.
7. What Van Gogh's Famous Self-Portrait Looks Like as a Photograph. In a word: creepy. In another word: beautiful.
6. Congratulations, Ohio! You Are the Sweariest State in the Union. Phone-call data track the distribution of courtesy (and the lack of it) over recorded conversations. We'd thought better of you, Buckeyes.
5. English Has a New Preposition, Because Internet. Linguists are recognizing the delightful evolution of the word "because."
4. IBM's Watson Memorized the Entire 'Urban Dictionary,' Then His Overlords Had to Delete It. You don't even want to know, they should have explained.
3. This Guy Reinvented the Wheel ... by Turning It Into a Cube. What's better at being a wheel than ... a wheel?
2. A Wondrous GIF Shows the Most Popular Baby Names for Girls Since 1960. Social Security Administration data visualized in the most lovely way imaginable
1. This Guy's Car Got Stuck at 125mph—for an Hour. A real-world screening of Speed ended with a small miracle of bureaucratic coordination.