Happy Holidays! Here's an E-Book About a 3D-Printed Sad Keanu
Sad Keanu's Excellent 3D Adventures, an e-book gift from us to you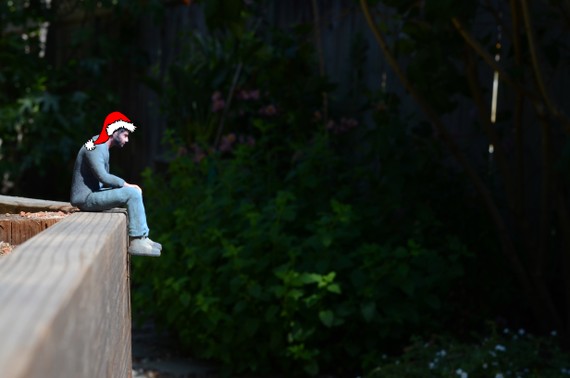 It is not every day that I have an idea as bad/good as May 26, 2013. It was on that day that I took a tiny 3D printed doll of Keanu Reeves looking sad into the real world and detailed his adventures in text and photographs.
The story was sort of a commentary on the weirdness of 3D printed artifacts, sort of a commentary on memes run amuck, and mostly a bit of fun with a new toy.
After I had my first child in the late summer, I returned to Sad Keanu because I realized that his adventures read like a children's book. And as the holidays approached, I realized that I could actually make this children's book for the parents among us.
So, that's what we've done for our annual gift from The Atlantic's tech team to our readers. It's been a great year. Thanks for reading us.
And now, we've got Sad Keanu's Excellent 3D Adventures available for you to download. Here's the book in PDF and iBooks formats. (The PDF is a big download, FYI.)
In return for this glorious piece of literature, just keep coming around here! Or if it sounds interesting to you, sign up to get my 5 Intriguing Things newsletter delivered to your inbox each weekday.