Facebook Considers Adding a 'Sympathize' Button
For when you've seen something ... but can't 'like' it.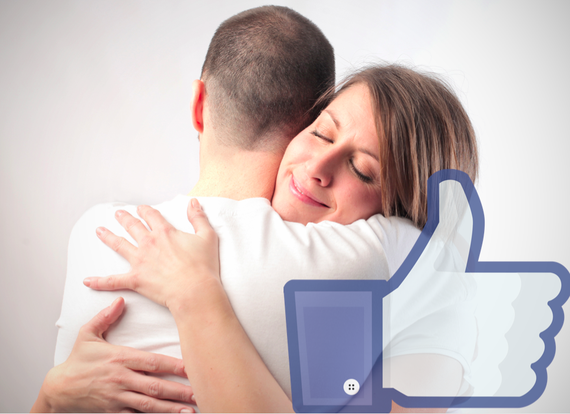 Perhaps what we need, what Facebook needs, what the world needs, is a Sympathize button. And, according to an engineer at the company, it's something that the company has explored in the past.
Speaking yesterday at the company's annual Compassion Research Day, Facebook engineer Dan Muriello said that another engineer for the company had whipped up the button at a previous compassion-themed hackathon. The announcement was first reported by Bianca Bosker at the Huffington Post.
It makes sense the company might consider a new button because Facebook users ask "Like" to do a lot. And, sometimes, that can be a problem. Since "like" is the only way to recognize you saw something on Facebook without writing or sharing something, sometimes we want to click it—to like something—even though we don't strictly like something. At times when…
your best friend laments something silly her parents did, or
a friend complains about his puppy's house-training skills, or lack thereof,
or a cousin posts an update on how her own recovery from illness is progressing.  
…we want to say, "Hey, I saw this!," but we don't want to say, "Hey, I am fond of this!"
The Sympathize-button work may sound obscure, but major Facebook features have come out of the company's hackathon events in the past. Facebook Chat emerged from one; so did, according to Bosker, the "Like" button itself. And the Compassion Research Days, now held for the fourth year in a row, rise to features implemented across the site that are meant to reduce conflict, such as the interface for requesting friends remove embarrassing pictures of you.
That said, Facebook may be reluctant to add too many buttons that signify specific emotions. Give users options—Like, or sympathize?—and they may feel like neither gets at their feelings.
Maybe two options are actually worse than one. Maybe one word—"like"—can't say it all, but can say enough.