At Last, an Easy Way to Wrap an App
A solution to the world's newest gifting malady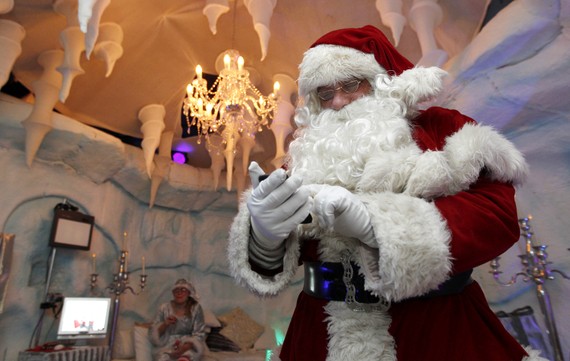 How do you wrap an app?
It's a silly but salient question. Christmas Day 2013 is expected to be the biggest app downloading day ever. Developers will succeed or fail on whether their millions of dollars of marketing can convert new device owners into app buyers, and app buyers into app users. If developers could make it easier to give an app as a gift, it might afford them some greater measure of economic security.
The iOS developer Touch Press makes luscious digital coffee table books on topics like "The Elements" and "The Liszt Sonata"—the exact kind of content that, were it a book, would make a fine gift.
So, fearlessly, and even disruptively, they have tackled the problem. Their tools are origami, a print-out PDF, and a five-step process:

A little make-your-own container! The PDF includes little icons of all Touch Press's apps on the second page, for your gifting pleasure.
This technique works with more than Touch Press, of course: If, say, one were planning on buying their high school-age brother a subscription to music-streaming service Rdio (don't tell him), one could easily print out the logo of that service and package it in Touch Press's box.
And one might not even require that: Touch Press's contraption could be simulated with nothing more than a sheet of construction paper. But it probably wouldn't look as nice.