Airplane Emergency Landing Cards Can't Compare to This French Nuclear Blast Guidebook
The first rule for surviving an atomic attack: Ne paniquez pas.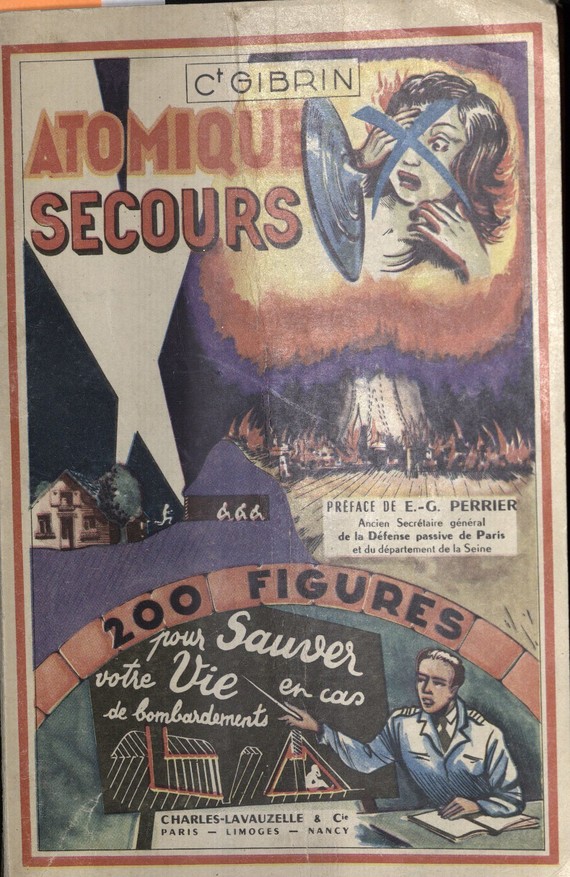 Should you have the misfortune of finding yourself under atomic attack, please, ne paniquez pas!
Lest you end up in a stampede: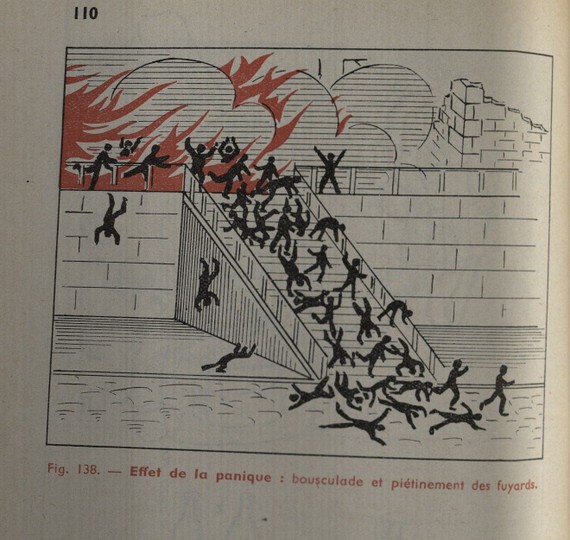 If you are able, hide behind a protective wall. Keep your face covered.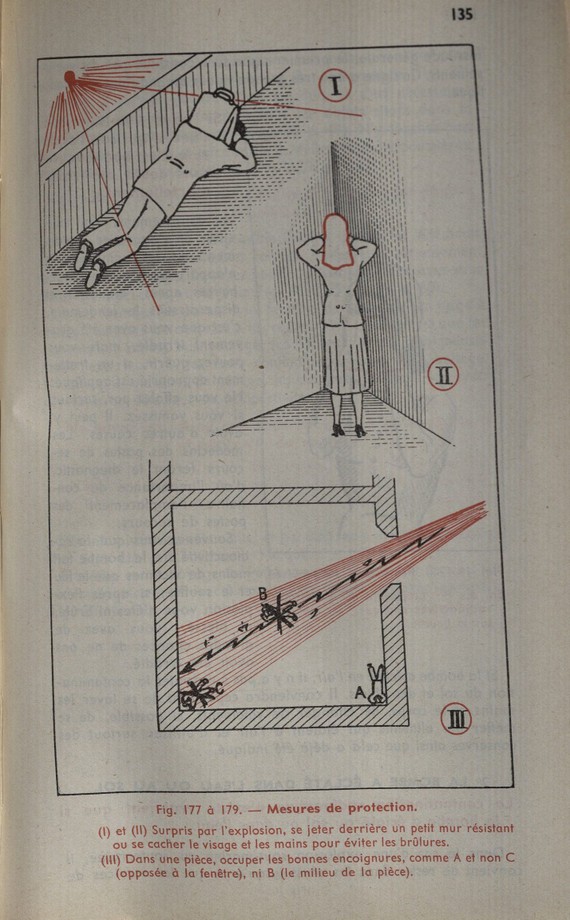 You may see people sporting masks and other technical gear as they survey the area. Do not be alarmed.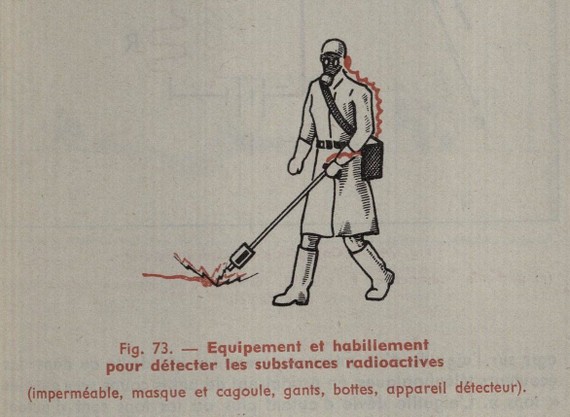 These images come from Atomique secours, published in France in 1953. The book belongs to the Julio Mario Santo Domingo Collection, the world's "world's largest private collection of material documenting altered states of mind," which is currently housed at Harvard University.
This particular title was discovered and documented by cataloger Alison Harris, who writes that when she first saw it, she "thought it was some sort of science-fiction title." But no, it's "200 figures pour sauver votre vie en cas de bombardments" with all the pulp style one could hope for and then some.
Hokey illustrations plus totally unrealistic strategies for survival? How-to-survive-atomic-blast guides were the in-case-of-emergency-landing cards of their time. Best to hope you never need to know.