A Beautiful GIF of Earth Rising Over the Moon's Horizon
With a little Photoshop trick, a shaky video is transformed into a mesmerizing view of Earth.
Yesterday, Reddit user Jeckee posted this short GIF of the Earth as it appears to rise over the moon's horizon: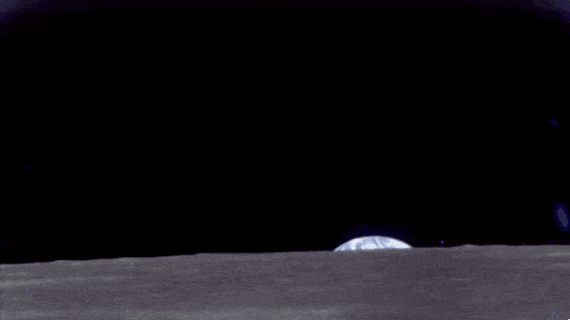 The animation, which comes from this Apollo 10 footage, was just a bit too shaky for another Reddit user, Ethan Allen Smith, a designer in Portland, Oregon, who goes by the Reddit handle notBrit.
Smith used Photoshop to stabilize the GIF around the Earth, and the effect is mesmerizing.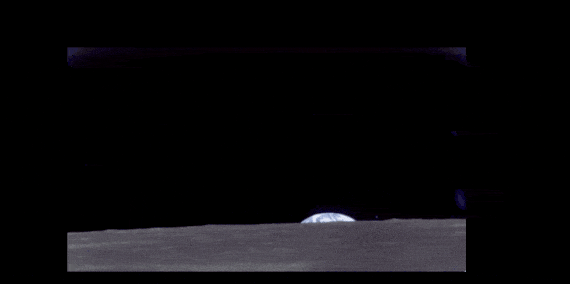 Despite what it may look like, the Earth does not in fact rise over the moon's horizon. The same face of the moon always looks upon Earth, and for an observer on the moon, the Earth would appear stable in the sky. But for a spacecraft in orbit around the moon, the Earth would gradually appear to rise, and that's what Apollo's cameras captured back in 1969.