What We Want to Know When We Search for Bitcoin
Google's suggestions tell us a lot about the current state of the hot new digital currency.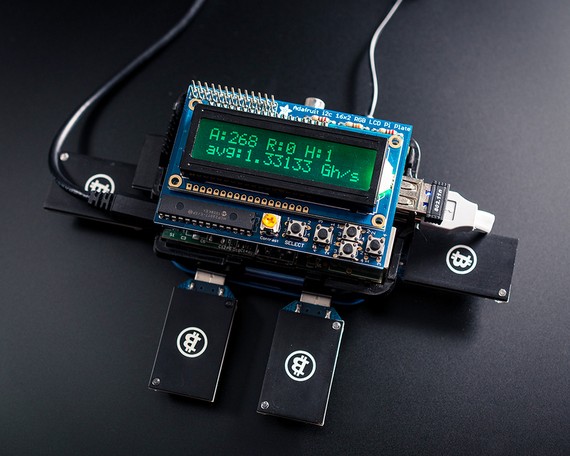 Bitcoin, the newish digital currency, is a hot topic today, as legislators on Capitol Hill took up the issue of regulating this new form of money.
We started to wonder what people outside DC wondered about Bitcoin. So, we modified a bot to scrape all of Google's suggestions when people started to search for Bitcoin. Imagine typing "bitcoin a" into Google's search box and copying what the search engine's suggestions are. Then "bitcoin b" and "bitcoin c," etc. That's what the script does: it's a probe of the hivemind.
What it creates is a kind of ABCs of the digital currency, and it represents a compendium of issues that relatively large numbers of people are wondering about.
New Bitcoins enter circulation when computers solve some very complex mathematical problems. Doing this computation is called Bitcoin mining and it's what many of Google's suggestions relate to.
There are plenty of other search strings you'd expect: "bitcoin ATM," because the first one was recently installed in Vancouver, BC, or "bitcoin arbitrage," because that seems like a good thing to do with currency. There are the names of clients (Qt), trading platforms (Kraken), and other companies in the ecosystem (Zip Zap).
Ah, but some things are more revealing of Bitcoin culture. Look down at f: "bitcoin faucet." A faucet, in the lingo, is a site that gave away free Bitcoins in exchange for, say, getting SMS ads.
Or at k: "bitcoin khan academy." The online learning startup has a great video introduction to the currency.
Or down at X: for its infancy, most people abbreviated Bitcoins BTC. But recently, XBT has come into usage, following the model for other valuable things not issued by a country (like gold: XAU).
Fascinatingly, only four geographic regions are mentioned: Kenya, Korea, San Francisco, and Zimbabwe. Together, they form a constellation of places that are interested in digital currency for related, but slightly different reasons.
In other words, this list is a snapshot of the topics and issues that are swirling around Bitcoin right this very minute. It'll be different in a few months, and in a few years, all record of it will have been erased by the new collective concerns of Internet searchers.
bitcoin asic
bitcoin address
bitcoin arbitrage
bitcoin atm
bitcoin blockchain
bitcoin bank
bitcoin buy
bitcoin block
bitcoin charts
bitcoin calculator
bitcoin conversion
bitcoin client
bitcoin difficulty
bitcoin dollar
bitcoin download
bitcoin debit card
bitcoin exchange
bitcoin exchange rate
bitcoin exchange rate history
bitcoin etf
bitcoin foundation
bitcoin forums
bitcoin faucet
bitcoin for dummies
bitcoin graph
bitcoin gambling
bitcoin github
bitcoin generator
bitcoin hardware
bitcoin hash rate
bitcoin historical prices
bitcoin hash
bitcoin investment
bitcoin in usd
bitcoin index
bitcoin inventor
bitcoin jobs
bitcoin javascript
bitcoin javascript miner
bitcoin js
bitcoin khan academy
bitcoin korea
bitcoin kraken
bitcoin kenya
bitcoin local
bitcoin lottery
bitcoin litecoin
bitcoin legal
bitcoin mining
bitcoin mining calculator
bitcoin miner
bitcoin market
bitcoin news
bitcoin network hashrate
bitcoin next difficulty
bitcoin news today
bitcoin otc
bitcoin opportunity fund
bitcoin options
bitcoin offline wallet
bitcoin price
bitcoin price history
bitcoin profit calculator
bitcoin paper
bitcoin qt
bitcoin quote
bitcoin qr code
bitcoin quantum computing
bitcoin rate
bitcoin reddit
bitcoin regulation
bitcoin raspberry pi
bitcoin stock
bitcoin store
bitcoin startups
bitcoin san francisco
bitcoin to usd
bitcointalk
bitcoin ticker
bitcoin trading
bitcoin usd
bitcoin usb miner
bitcoin usd chart
bitcoin usb
bitcoin value
bitcoin value chart
bitcoin value usd
bitcoin vs litecoin
bitcoin wallet
bitcoin wiki
bitcoin worth
bitcoin wallet iphone
bitcoin x
bitcoin xbt
bitcoin xbox
bitcoin youtube
bitcoin yearly chart
bitcoin yahoo finance
bitcoin yahoo answers
bitcoin zap
bitcoin zip zap
bitcoin zerohedge
bitcoin zimbabwe