Twitter's Up 75%? Bah, That's Nothing Compared With 1999
Never forget: This new insanity is smaller and less lucrative than the first Internet boom.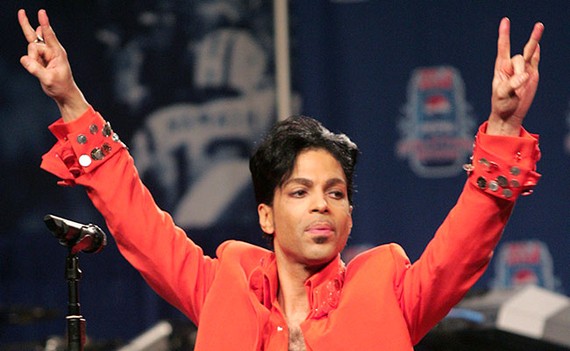 Oh man, it's like the good old days of IPOs are back! Twitter's cruising along up 75 percent, the hedge funds and institutional investors have made a buck, and it's not even 2pm!
Let's party like it's 1999! Certainly, that was the sentiment among headline writers anticipating Twitter's debut. "Back to 1999? Twitter's Financial Metrics Mirror Bubble-Era IPOs," said Fox Business. "Tech Valuations Stir Memories of 1999," the Wall Street Journal noticed. And that was before the price pop this morning.
But let's just be clear: This ain't 1999. Look at this table of first-day jumps from that year from Arvin Ghosh's book on the pricing and performance of IPOs. It was cray-zee.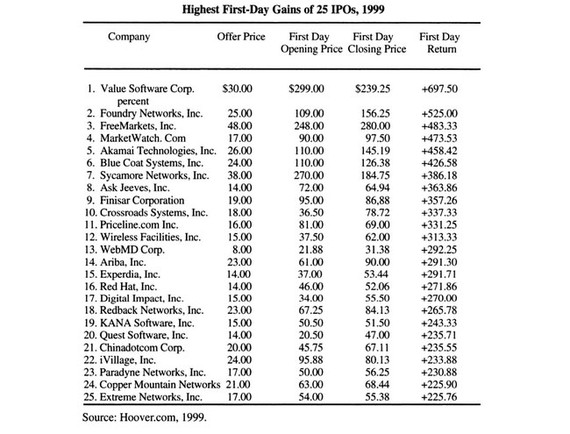 Twitter's 75-percent pop doesn't even come close to making this top 25 list.
And it wasn't just the single day movements. Many companies saw their stock prices increase thousands of percentage points. Red Hat, for example, was up over 1,400 percent from June to December of 1999. Many of these companies had even more absurdly limited operating experience than Twitter.
Take FreeMarkets, Inc, number two on Ghosh's list. The auction company eventually sold for $200 million to the procurement company Ariba in 2004. But for a while, in the bloom of the market, it was worth $13 billion. Founder Glen Meakem's venture capital firm describes what that meant for people who bought early and sold early:
"Because we took the company public in December of 1999, the Internet bubble and the subsequent implosion of this speculative bubble had a large effect on our investors.  Those investors who were not locked up after the IPO achieved cash on cash returns approaching or exceeding 1,000 times their investments."
One thousand times. Think about this insanity: Invest $10, get $10,000. Invest $10,000, get $10,000,000. It was a good time to have lots of friends and some spare cash.
And it wasn't just that individual companies were running up the score. Fully 240 Internet companies went public in 1999. TWO HUNDRED AND FORTY. Many of them made huge sums for well-connected investors, even if their actual profits led them to be rightfully dashed on the rocks of the dot-com bust.
In other words: Twitter's IPO might be a sign of froth. It may be that people are hungry for Internet stocks again. It may be that the confidence in Twitter's future is baseless.
But this is not 1999.