The Edible Instagram
Everything should be made into marshmallows, even pictures you take with your phone.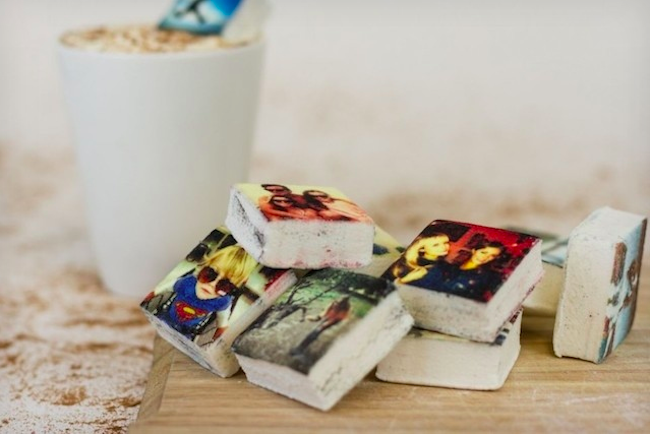 I like to think it started like this. "You know what's wrong with your Instagrams?" said the one. "Um, what?" said the other, her mind scanning the possibilities: poor filter choice, skewed shot-framings, overuse of the #nofilter tag. She was, honestly, a little bit offended.
She was also unprepared for the answer she got. "You can't eat them!" he replied.
Which is ... true. Instagrams, for all the things they are, are decidedly not one other thing: edible. And that's largely because Instagrams are not, strictly speaking, things.
But you know how you could eat your Instagrams? By spray-painting frosting-y versions of them onto the surfaces of marshmallows. Seriously. Think Stickygrams ... for your mouth.
The U.K. firm Boomf is enacting this small, gooey foray into the new(ly edible) aesthetic. For £12, or about $19, the company will send you a box of nine square-shaped marshmallows—each treat featuring, on its surface, an image that you've selected from your Instagram library. The resolution of these mallowgrams, the company notes, "isn't Retina display." But they're perfectly passable as pictures. Because grams will find a way.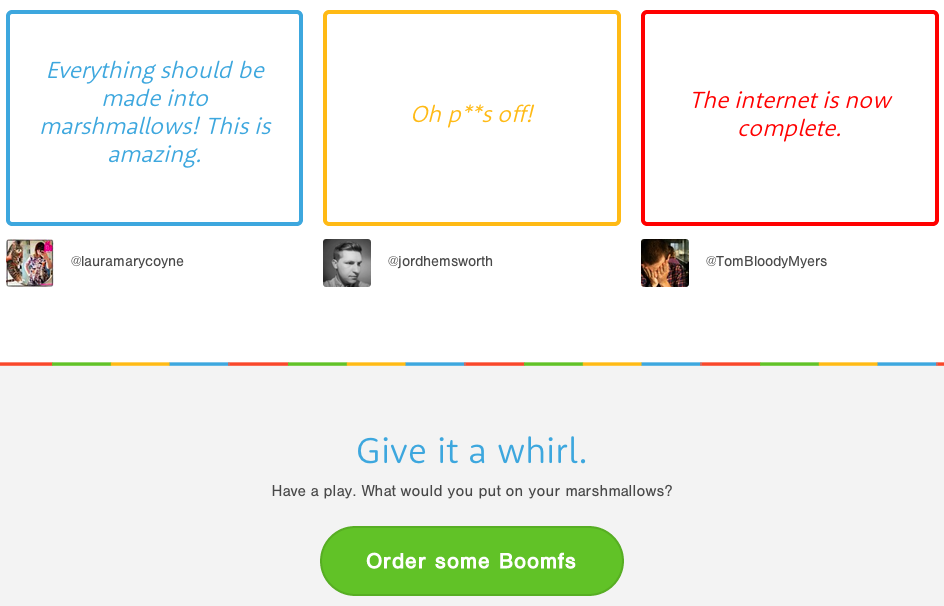 So what do your Lord Kelvinized selfies taste like, when they're painted onto dessert? Depends on whether you're a fan of sugar and/or gelatin that has been whipped to a spongy consistency, molded into small cylindrical pieces, and coated with corn starch. Because, as The Next Web sums it up, the mallowgrams "taste… exactly like marshmallows." (That is to say, "vanilla" marshmallows—"although other flavors are apparently being worked on.") Be careful how you use them, though: That black-and-white photo of your dog may be adorable, but there are also lots of other ways to celebrate Baxter than by sticking him on a twig, toasting him in an open flame, and mashing him between two graham crackers.