Misery, Mapped: A Thanksgiving Travel Guide
A storm is bringing flight delays and cancellations across the country over the busiest travel days of the year. Track the agony with this handy/horrible infographic.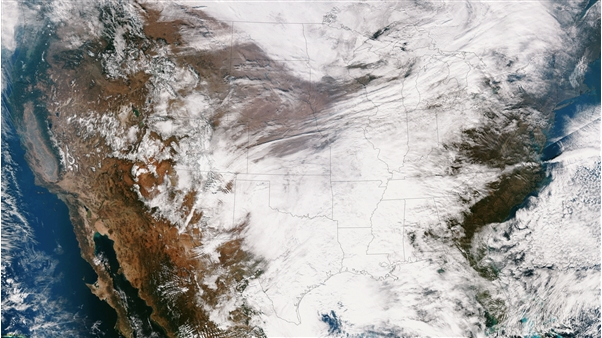 Because storms, apparently, do not bother to celebrate Thanksgiving, there is one raging toward the East Coast right now. It will bring, among other assorted holiday treats: "ice to slick the roads, heavy rain to foul up the airports, and wind so ferocious it could ground Spider-Man in the Macy's parade."
The storm will not only "foul up" the airports, though; it will also lead to delayed (ugh!) and cancelled (gah!) flights—all this over, yep, the biggest travel days of the year. Which is both frustrating and, for the many who might have their holiday plans compromised by the weather, extremely sad.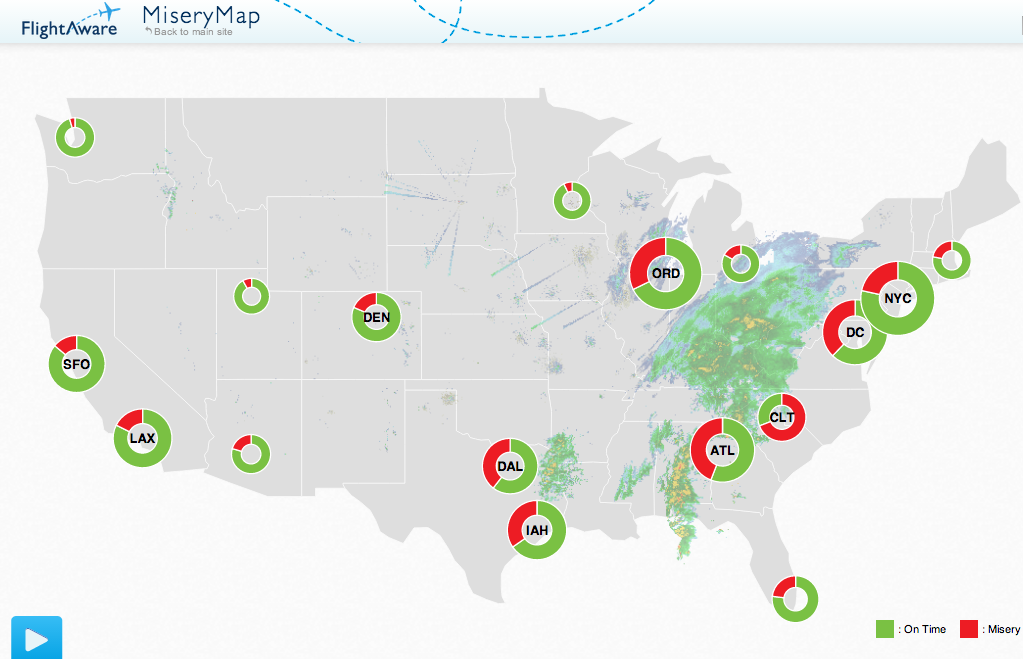 The storm also makes this map—one that combines weather and flight data into a single, real-time graphic—both genius and tragic at once. Built by the flight-tracking folks at flightaware.com (and called, appropriately, the "Misery Map"), the dynamic infographic tracks which airports have been affected by the storm and how many delays and cancellations the storm has caused. And then! Perhaps most wrenching of all! You can see, when you hover over an airport, the misery that travel hub exudes in the form of threads representing the routes outbound flights are expected to take—and the odds those routes have of making it to their destination on time. You will notice some green ("on time," yay) but also a lot of red ("misery," ugh) radiating from each airport. 
So far, Flight Aware says, there have been 769 delayed flights and 8 cancelled ones due to the storm. So far. So if you're traveling this Thanksgiving, good luck to you. And may your route be paved with green.