Hurray! Google Has Solved The Mystery of the Noisy Tab
Now you'll know which tab is open to that stupid, terrible, horrible—no, where is it?—YouTube video.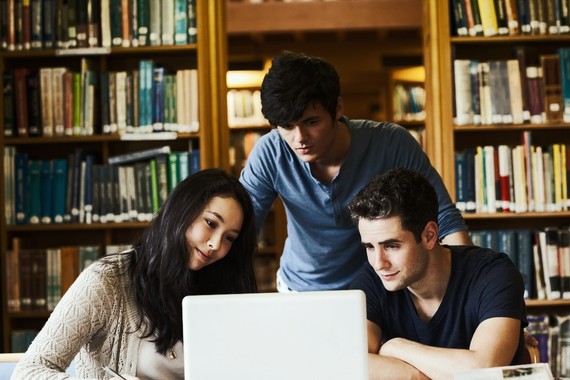 Imagine this: You're sitting in a library. Only it's not an average library. Your favorite professor—the one whose admiration you most desire—is leading a small, silent reading group in a corner of the room. And your favorite novelist—the one who seems to articulate your deepest longings—is typing in another corner. And, in still another corner, a surgeon—who requires utmost silent concentration while working—is performing spleen alteration procedures on your true love.
And you are sitting in the middle of the room, on your laptop, mindlessly opening tabs while surfing Facebook. (You are a dolt.)
When suddenly.
From your computer.
There is a blaring.
A whining. A siren. A yowl.
You—alas, you!—have opened a YouTube page in the background, and now, in some hidden tab, it plays, brays, blats, and bellows an ungodly cacophony across the suspiciously stacked stacks. You search your tabs, cycling through them. Where is it? Where is the sound—is it even music?—coming from? And—oh no, what if the famous spleen surgeon (who is now glaring at you) marred your true love's precious gallbladder!?
And then you wake up and discover, hurrah: Google has solved your problem.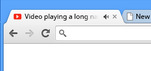 Indeed, to the timeless Mystery Of The Noisy Tab , Google has found a solution. The next version of the company's browser, Google Chrome, will tell you which tab is the source of the din. If a tab plays music or a video, a small icon of a speaker will appear in the tab itself.
So instead of hunting through tabs, with click after agonized click, you can immediately see which tab offends and close it quick.
The version of Chrome with this prized feature is in beta and available for download now.
And now you—and your dreams—will be saved from the horror of the banshee tab.