Here Is a Little Quiz for You / Can You Distinguish Blue From Blue?
A game about Silicon Valley's favorite color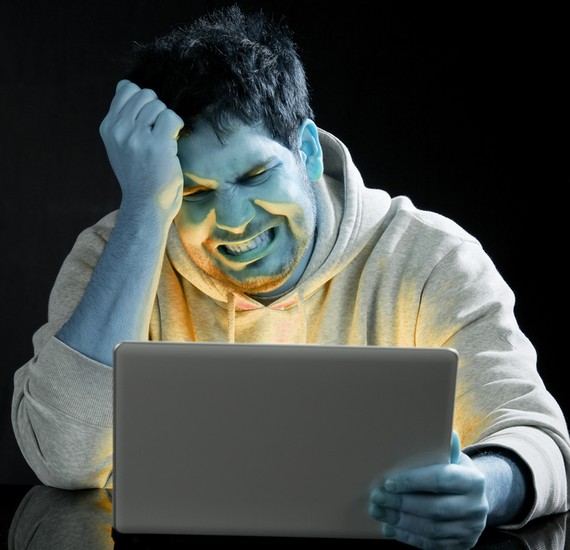 In aughty four, so goes the tale,
Mark Zuck'berg sat, and drinking ale,
He chose just how his site would look.
(That site, of course, is now Facebook.)
Alas, Mark felt a tad confined
Because he was red colorblind,
So now he picked a special hue,
Not maroon or taupe: No, a dark blue.

"The richest color," he's called it since.
But think: Now most sites evince
The tint of sky, of robin's egg,
Of rolled-up, once-washed denim leg;
We've, alack, not too far strayed
But from that confounded sealike shade.
Peruse the icons on your phone,
Or on the web, and, oh, you'll groan
At the color used by Twitter:

And then, from there, move, embittered,
To gawk at music-streaming Rdio:

Or film hosting service Vimeo:

Abadee, yes, abadoo! Everything online is blue!
Of those, can you separate those two?
Or those three? Or any of the four?
But, oh, dear, there so are many more.
Every shade's owned by a brand,
So, at naming 'em, you can try your hand
(Or, to be correct, your eye)—
If you can error-lessly identify,
And distill Dropbox from Drupal,
Or split Dell from Disqus with your pupil?
If, weary trav'ler, you, on your screen,
Want azure, cobalt, cyan, marine,
Then, right now, here, I challenge you,
To take the quiz called Name That Blue.