Google Mystery Barge Is an 'Interactive Space Where People Can Learn About New Technology'
Which is not quite the floating data center for the dystopian future we hoped it would be.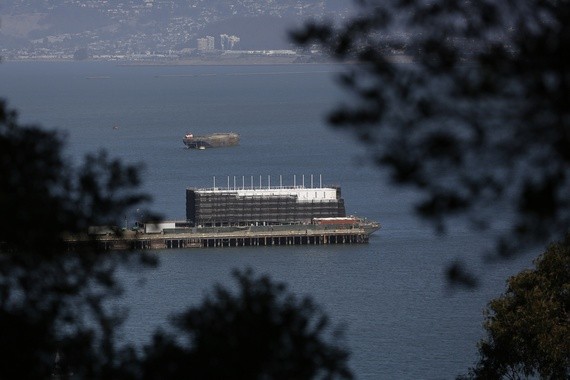 Well, that's too bad. Google's mystery barge is a mystery no longer.
The company released a statement saying, essentially, that the ship is the product showroom it has been reported to be. "Although it's still early days and things may change, we're exploring using the barge as an interactive space where people can learn about new technology," it read.
The barge will probably be a cool store. After all: Who doesn't like a seafaring vessel? But it's not a massive 3D printer that can print more barges, as our fellow nerds at IEEE Spectrum hoped.
At least now we can go back to talking about Elon Musk's Hyperloop and hoping that someone is figuring out warp speed.