Big Oil's Thanksgiving Gift
Turkey Day gasoline prices are the lowest since 2010.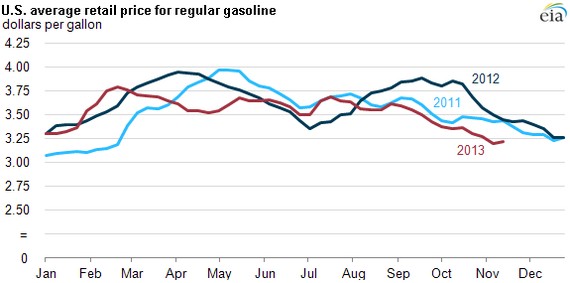 Mother Nature is not being kind to Thanksgiving travelers: More than 200 flights have been canceled today due to East Coast storms. But Big Oil has bestowed an unusual gift on the more than 38 million Americans taking to the highways: the lowest Turkey Day gasoline prices since 2010.
Gasoline prices typically rise during holidays—and that's particularly true for Thanksgiving, when the roads are the most crowded. But according to the United States Energy Information Administration, the average gas price this week is $3.29 a gallon, 14 cents lower than a year ago and even lower than three months ago.
Even Californians, who typically pay the most because of a special gasoline blend used in the state, are enjoying prices that fell below $4 a gallon.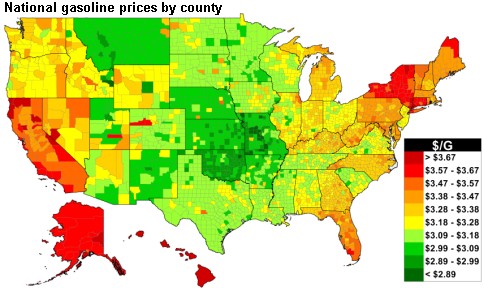 So are oil barons feeling magnanimous as the holiday season begins? Nah. Crude oil prices just happen to be down. You can thank Texas for that, though, to some degree. West Texas crude has fallen $14.81 a barrel due to lower demand, in part because of seasonal refinery maintenance.
The gas gift should keep giving through the New Year, says the EIA: It predicts that oil prices will decline throughout 2014 to $93 a barrel.