Almost No One Buys 3D Printers
Despite the technology's potential and hype, the most important 3D-printing company only sold 5,925 printers last quarter.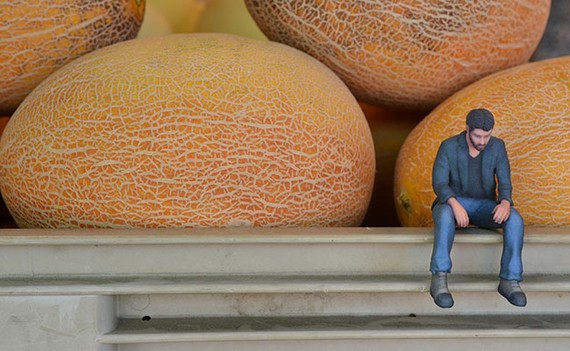 3D printing is the next big thing, according to some tech pundits. The former editor of Wired magazine, Chris Anderson, for example, says 3D printing will be bigger than the web. Many proponents see parallels between where 3D printing is now and where computers were in the pre-Apple "homebrew" days of the 1970s. The implication is: 3D printers are only for hobbyists now, but eventually, everyone will have one.
The industry may get to that level of ubiquity, but judging by the actual sales of its largest companies, there is a long way to go.
Stratasys is one of the two largest 3D printing companies (3D Systems is the other). They've been making 3D printers for industrial use for years, long before the idea of desktop manufacturing came into vogue.
In the past year, they've swallowed up Objet, a large competitor, and purchased MakerBot, a promising desktop 3D printing company, for almost $500 million in stock. Even before these moves, Stratasys wa the acknowledged leader in unit sales in the industry.
Yet: in the last quarter, which included six weeks of MakerBot sales, they sold 5,925 3D printers. Total. Two-thousand 3D printers a month. For scale, 80 million PCs were sold in the third quarter, and that industry has been slumping.
On the other hand, the sales growth is impressive; in the same quarter last year, Stratasys only sold 911 units.
And, of course, the potential to print anything — even, say, guns — has a thrilling expansiveness, no matter how few people can actually do it.