5 Intriguing Things
Painting the screen, jeweling the eye, understanding the light, mapping the world, remembering Captain Cook.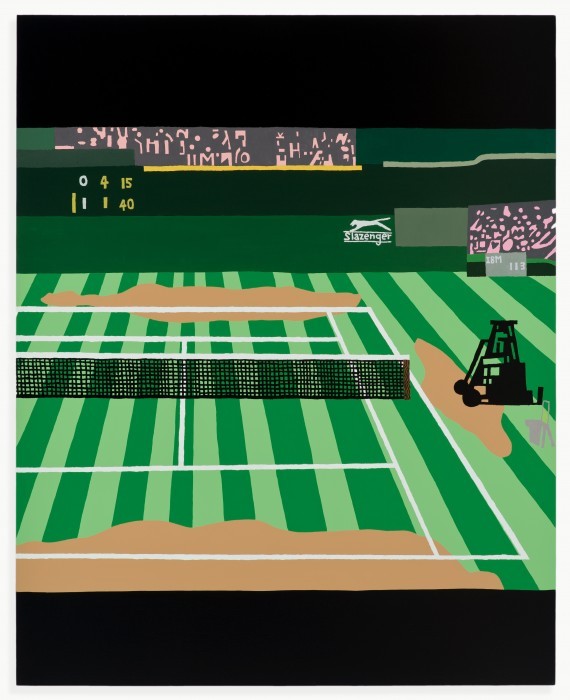 1. Jonas Wood's paintings at Chicago's Shane Campbell Gallery are a playful exercise in seeing the world as a screen. The textures! 
"(b. 1977, lives in Los Angeles, CA)"
2. A New York woman implanted a tiny titanium platinum heart into her eye. 
"'It's going to be a conversation maker,' says Lucy Luckayanko. 'I will be able to tell people. It will be unique. It will be sort of my unique factor."
"THE VOLUME OF DANCING LIGHT"
4. Point-and-click aerial mapping by drone. 
"We're excited about what Sensefly's eBee means for the future of open-source mapping. Small autonomous aircraft are excellent for capturing timely imagery or where other aerial imagery is not available."
5. Captain Cook's daily log, timeshifted 244 years, and receivable on a Little Printer.
"November 22, 1769, AT FRITH OF THAMES, NORTH ISLAND, NEW ZEALAND...
At the time I left the Ship a good many of the Natives were alongside and on board Trafficking with our people for such Trifles as they had, and seem'd to behave as well as people could do, but one of them took the 1/2 hour glass out of the Bittacle, and was caught in the very fact, and for which Mr. Hicks, who was Commanding Officer, brought him to the Gangway and gave him a Dozen lashes with a Catt of nine Tails. The rest of the people seem'd not displeased at it when they came to know what it was for, and some old man beat the fellow after he had got into his Canoe; however, soon after this they all went away."
Thanks Sara and Sippey and Henrik!
It will be sort of your unique factor.