5 Intriguing Things
The print-at-home museum, viruses in space, the parts of privacy, European astroculture, and the non-human web.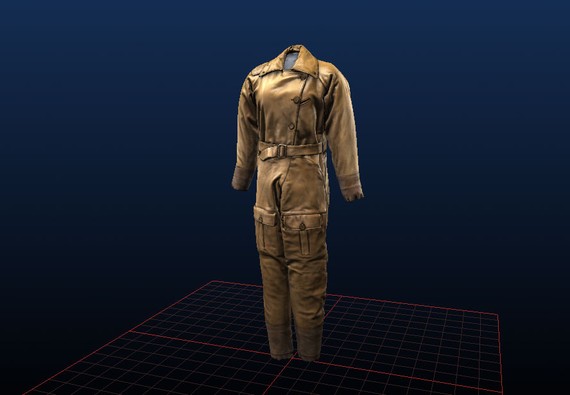 1. The Smithsonian is releasing 3D scans of its objects — like Amelia Earhart's flight suit — so you can print them at home.
"Curators and educators can use 3D data as the scaffolding to tell stories or send students on a quest of discovery. Conservators can benchmark today's condition state of a collection item against a past state – a deviation analysis of 3D data will tell them exactly what changes have occurred. "
2. Happily, Stuxnet, a sophisticated worm designed to destroy an Iranian nuclear plant, did not infect the International Space Station, but....
"In 2008, a Windows worm designed to steal online-game log-in credentials was found on laptops aboard the space station."
3. Maybe we'll understand privacy better if we deconstruct it into its constituent parts: secrecy, anonymity, autonomy.
"These three are the principle components of the mixture that we call 'privacy.' With respect to each, further consideration shows that it is a precondition to the order that we call 'democracy,' 'ordered liberty,' 'self-government,' to the particular scheme that we call in the United States 'constitutional freedom.'"
4. A book of essays filled with European perspectives on space and spaciness.
"I found Thomas Brandstetter's investigation of crystalline aliens and James Miller's exposé of the political repercussions of French UFO sightings particularly evocative."
5. The non-human web, pt. 1: A Twitter bot collection from George Mason University English professor, Mark Sample.
"@BuzzFeedHulkBot: THIS STARK MARSHMALLOW IS SO CRAZY EVEN THE RED SKULL HATE IT!!!"