1913: Duchess Anastasia Takes a Selfie
Yet another teenage girl captures an image of herself.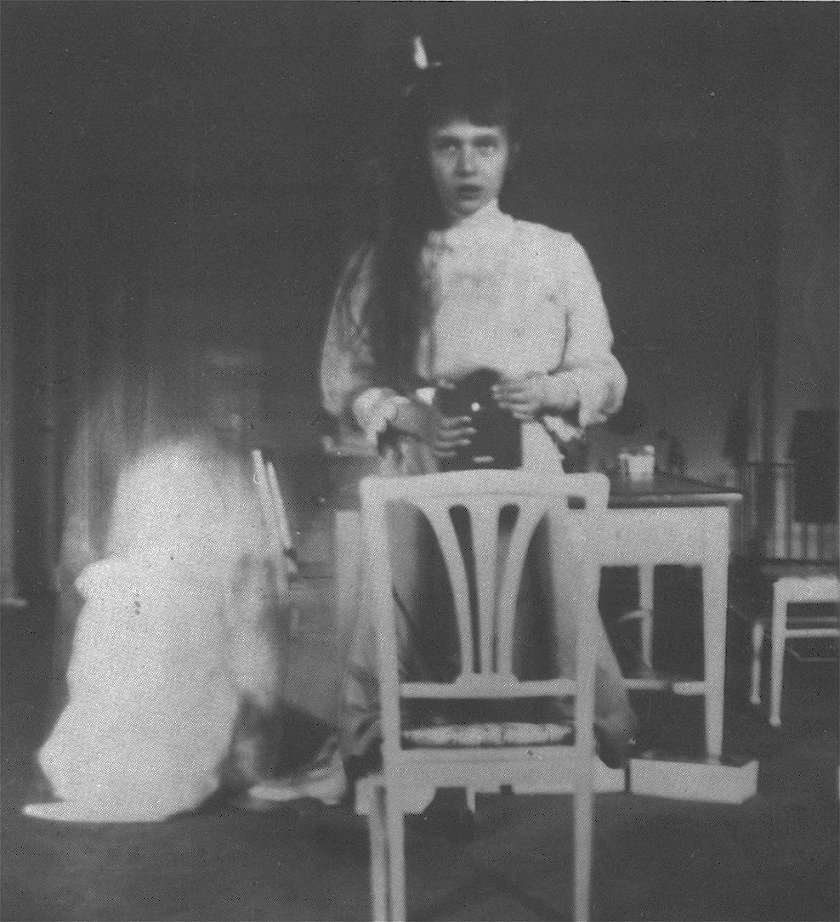 Selfies, selfies, everywhere: in our Facebook feeds, in our news reports, in our dictionaries. But what do these tech-enabled self portraits say about their subjects? And, indeed: What do they say about us? Are they, as their names might suggest, symptoms of narcissism? Are they empowering? Are they a cry for help?
They are probably, on some level, all of those things—in addition to being just, you know, playful pictures. But here's another thing about selfies: They are not new. Selfies, contemporary anxieties about them notwithstanding, are very, very old.
The latest reminder of this (which is also an appropriately aged reminder of this): the selfie above. Which was, apparently, snapped by the Grand Duchess Anastasia (yep, that Anastasia) in 1913, when she was a teenager. The youngest daughter of Russia's last czar is using the wildly popular camera of her time—the Kodak brownie, released in 1900—and a mirror to capture her own likeness. She is gazing at herself. She is looking at herself. She looks, to me, a little bit curious. And a little bit excited. And a little bit scared.
But I am assuming all those things on her behalf. What, actually, was she thinking as she snapped this photo, years before her early death? Was she feeling self-conscious? Was she feeling empowered? Was she feeling narcissistic? We don't know. All we know is that, thanks to a new camera and an old impulse, a teenage girl was able to gaze into a mirror, look into her own eyes, and capture her image for posterity.
Via Retronaut