The Radical New Institution to Liberate U.S. Data
It could keep Yelpers from getting sick and hunters from breaking the law. And its leaders are already planning its demise.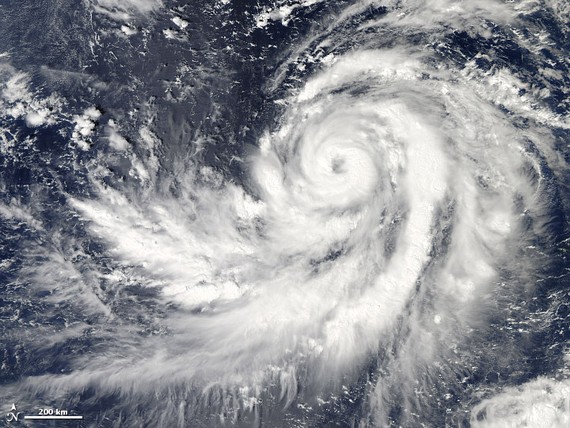 "Open data"—the push to make public information available to, and usable by, the public—has found many friends in the past few years. In May, President Obama ordered most government data open, announcing "open and machine-readable" would be "the new default for government information." Companies now build themselves around public data, and some cities, too, regularly publish their statistics.
But progress remains piecemeal—not all governments publish their data in a usable format, or at all—and open data's success  depends on implementation.
Now the cause is getting an expert advocacy organization. The Knight Foundation announced late Monday that it will create an Open Data Institute in the U.S. with an initial grant of $250,000. If successful, the organization could bring about the popular use of government data.
Thirteen national Open Data Institutes came into being yesterday, in fact. They will all adopt and adapt the charter of the first Open Data Institute (ODI), founded in the U.K. by Sir Tim Berners-Lee, the inventor of the World Wide Web, and Sir Nigel Shadbolt, a pioneer in artificial intelligence. The U.K. ODI coordinates the efforts of business and government around public data, helping to "unlock supply" and "[generate] demand" around civic information. Part of the United Kingdom's commitment to developing its government technology in-house, the U.K. ODI was founded in 2013 with a  £10 million, five-year grant from the British government.
The U.S. Open Data Institute will be led by Waldo Jaquith, an American technologist known for leading the State Decoded project. As Jaquith described it, the U.S. institute will be an experiment. The Knight Foundation's grant will pay for its existence for about eight months, theoretically long enough to see whether an organizational model created in the U.K. makes sense in the U.S.
And it might not make sense. Calling on Tuesday from the U.K. ODI's first annual summit in London, Jaquith stressed how the U.S. ODI might fail.
"A perfectly reasonable outcome is failure," he told me. But he also outlined a strategy that the U.S. ODI will quickly try.
"I have a theory that what needs to be done is a lot of on-the-ground work, a lot of community-building," Jaquith said. "We will be playing matchmaker." He envisions the American ODI as a node between the U.S. government—at the local, state, and federal level—and the countless companies and non-profits who might use its data. He also imagines it connecting individual technologists and public servants, vouching for the work of scraggly-looking programmers to mayoral offices. 
While the Open Data Institute hasn't started its work yet ("the check won't clear 'til December," Jaquith said), Jaquith sketched two specific areas where he thought a coordinated open data strategy could help.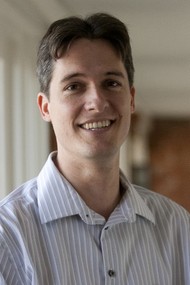 First, "restaurant health inspection data should be in Yelp." Yelp has established a simple format for health inspection data, but only two cities currently export to it. Many municipalities could use the same piece of software to store their restaurant health records, he said. And that piece of software should then export to, if not the Yelp standard, then another simple and open one.
That it gets to Yelp is more important than that it gets to Github, Jaquith said, where this kind of data usually winds up. Nerds may know that data are on Github, but Yelp is where many consumers make decisions about where to eat.
Jaquith thought open data could also dramatically improve the situation around hunting data. It's a use commonly forgotten by the urban folks who populate most open data meetings, he said, and advocate freeing election or demographic data.
Virginia, he said, was a "great, terrible" example of how messy hunting regulations—as in, hunting animals—can be. The state, for example, has different hunting seasons for every animal. But every locality, too, has slightly modifed those hunting calendars, and prescribed which weapon can be used when. (Bow and arrow, for example, might be allowed when trap-hunting isn't.)
The current system can be a headache for hunters, who don't know exactlty when, where, and with what they can hunt.
Now, Jaquith said, if all those data could be collated, across states and municipalities, hunters could consult a smartphone app and say: "I want to hunt deer with a rifle this Saturday, and I'm willing to drive 200 miles."
Creating an ecosystem like that—getting municipalities to publish their hunting season times and requirements, recruiting an organization to host those agglomerated data, and alerting app developers that the data are coming—requires a central advocacy organization capable of talking to developers and public servants. It's the kind of community Jaquith hopes to set up—and then walk away from.
"Ideally, the U.S. ODI's role is forgotten," he said.
Jaquith hopes the institute itself, in fact, will be forgotten. If this brief, experimental phase seems successful, he said, and the Knight Foundation establishes the institute, it will be designed to last only a few years.
"We're gonna term limit it, and we're thinking that limit will be four years," he said. In other words, if the institute is widly successful, it will close in 2017.
Advocacy organizations, said Jaquith, either succeed in their advocacy or fail. If they fail, they should stop and let other organizations step in.
Jaquith said he hoped the defined end date would give the U.S. ODI a sprint-like atmosphere. An institute extant for four years would span a year into the term of the next U.S. president, bridging the gap between administrations. It would not, however, erect a zombie institution.
"If there's never an end date," he said, "then what's the urgency?"
Right now, though, Jaquith is looking forward to a shorter, six-month sprint. The ODI, striving to be as lean as possible, won't even have an office now. And, at this point, the ODI remains a plan rather than a place. 
"It's funny, I'm just announcing that I'm doing a thing," Jaqith said. "In my world, this isn't news. It's news when we actually do something."
After the institute comes into being in December, however, he will work to get as many things done as possible in as short a time as possible. "Less talk, more code."