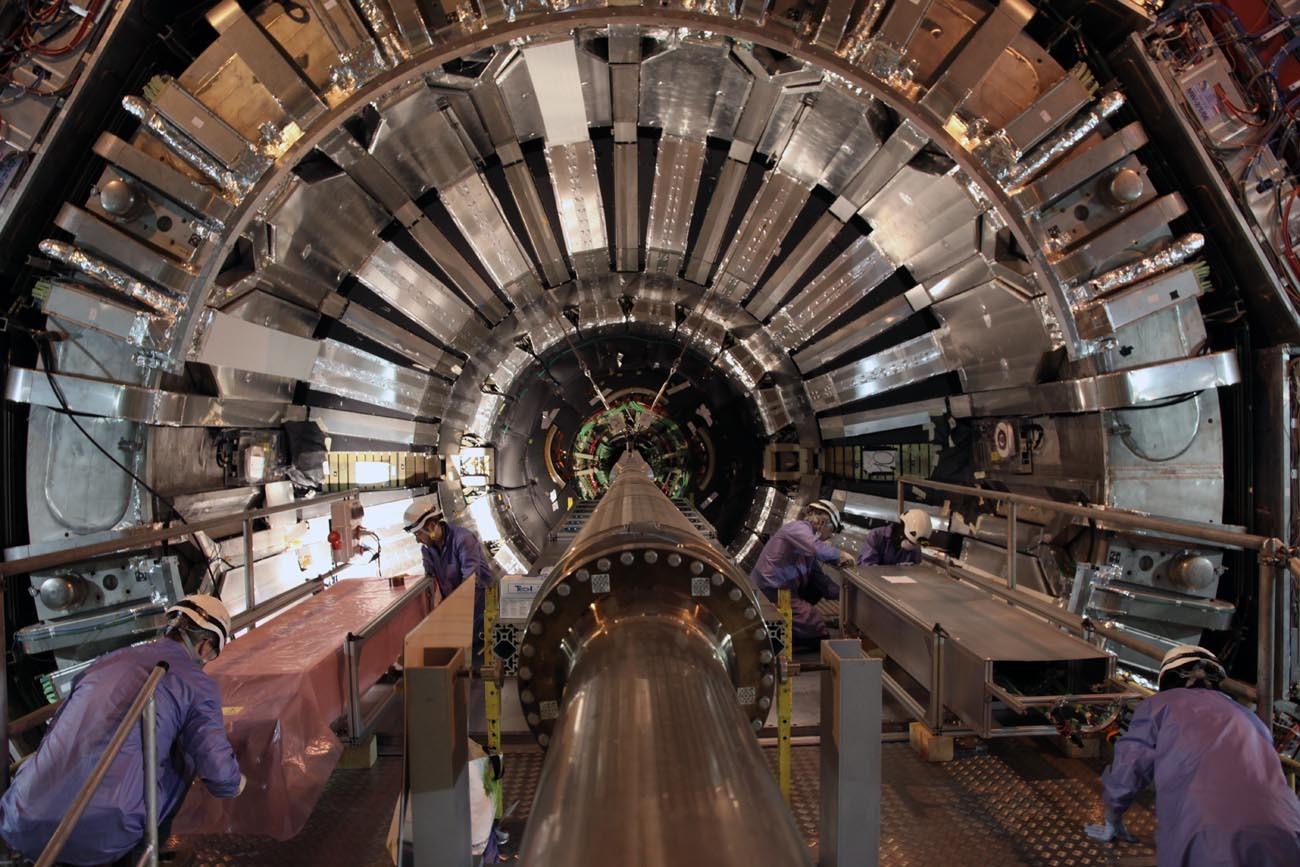 This year's Nobel Prize in Physics has been awarded to François Englert and Peter W. Higgs for the prediction of the Higgs boson, which was experimentally confirmed 50 years later with the help of the Large Hadron Collider (LHC). But how did Englert and Higgs theorize their particle, so long before the evidence was in hand? With math.
Even among scientists, it is assumed that mathematics plays a secondary role: It is thought of as a toolkit, not the research itself. A biologist, say, would collect data and then try to build a mathematical model fitting these data, perhaps with some help from a mathematician. While this is an important mode of operation, mathematics actually plays a much bigger role in science: It enables us to make groundbreaking leaps that we couldn't make otherwise.
For example, Albert Einstein wasn't trying to fit any data into a mathematical model when he realized that gravity causes our space-time to curve. In fact, there was no such data. No one could even imagine that our space is curved; everyone "knew" that our world was flat! (Note that I am not talking here about the Earth being curved which of course had been known for centuries; I am talking about the four-dimensional space-time we inhabit being curved.) How did Einstein come up with this far-out idea? He tried to generalize his special relativity theory to allow acceleration, using his insight that gravity and acceleration have the same effect. And Einstein followed in the footsteps of a mathematician, Bernhard Riemann, who laid the foundations of the theory of curved spaces 50 years earlier. It was math that gave the answer.