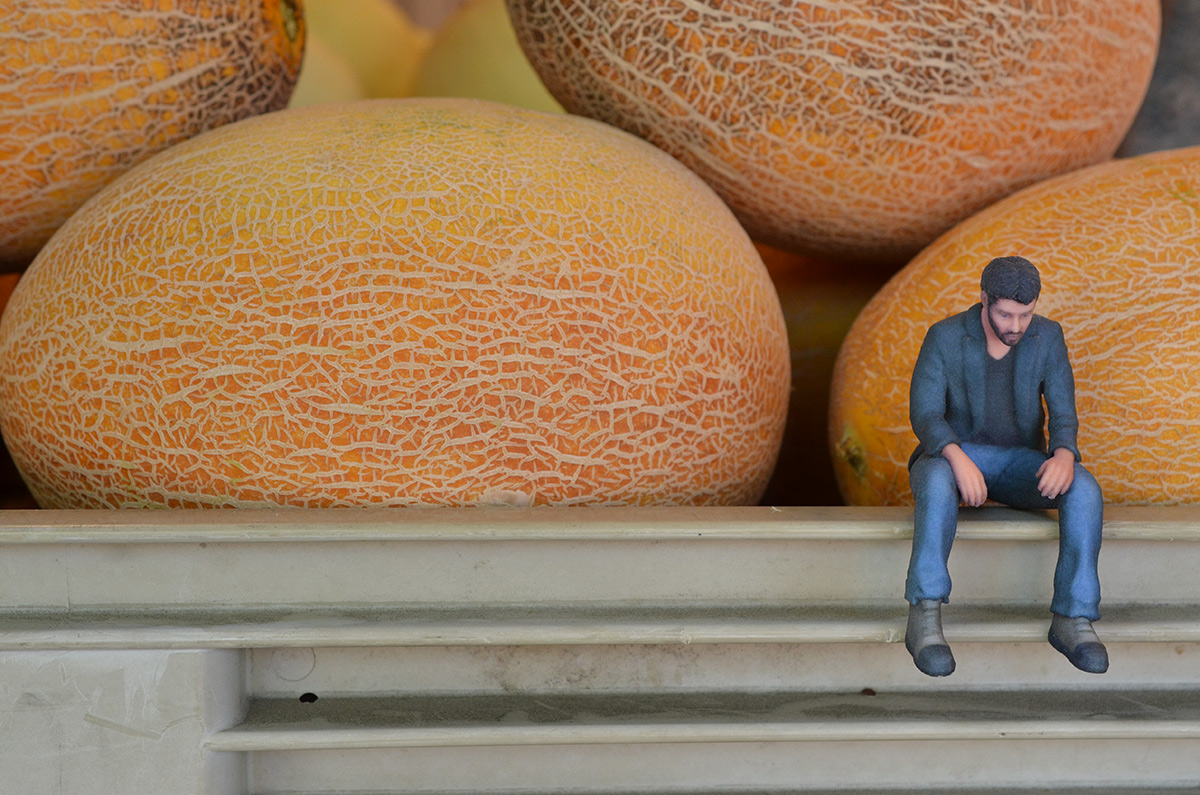 Most of us have heard our parents or grandparents complain that the digital age has corrupted the youth and taken them away from doing "better things." Whether or not this is an accurate assessment, no one had ever really figured out how much our computer time cuts into other activities—at least not until now. New research from Scott Wallsten, an economist at the Technology Policy Institute in Washington, D.C., attempts to show exactly what Americans are missing out on because they're glued to their computer screens.
Wallsten limits his study to "online leisure," or time spent online doing things like combing social networks, browsing for non-work purposes, instant messaging, etc. (Online games—even though they can take up a lot of leisure time—are excluded because of the way the data Wallsten used are collected by the US Census Bureau. Despite the data's shortcomings, Wallsten finds that online leisure time still crowds out other activities.)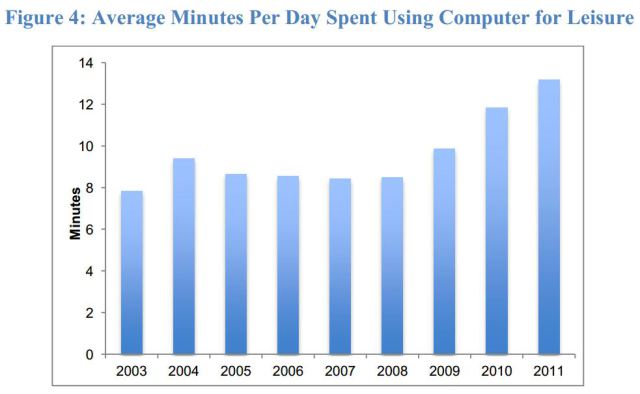 Unsurprisingly, the time people spend on the computer "for leisure" has increased exponentially in the last few years. However, computer leisure still comprises a mere 13 minutes of the five hours of leisure time the average American has in the day.