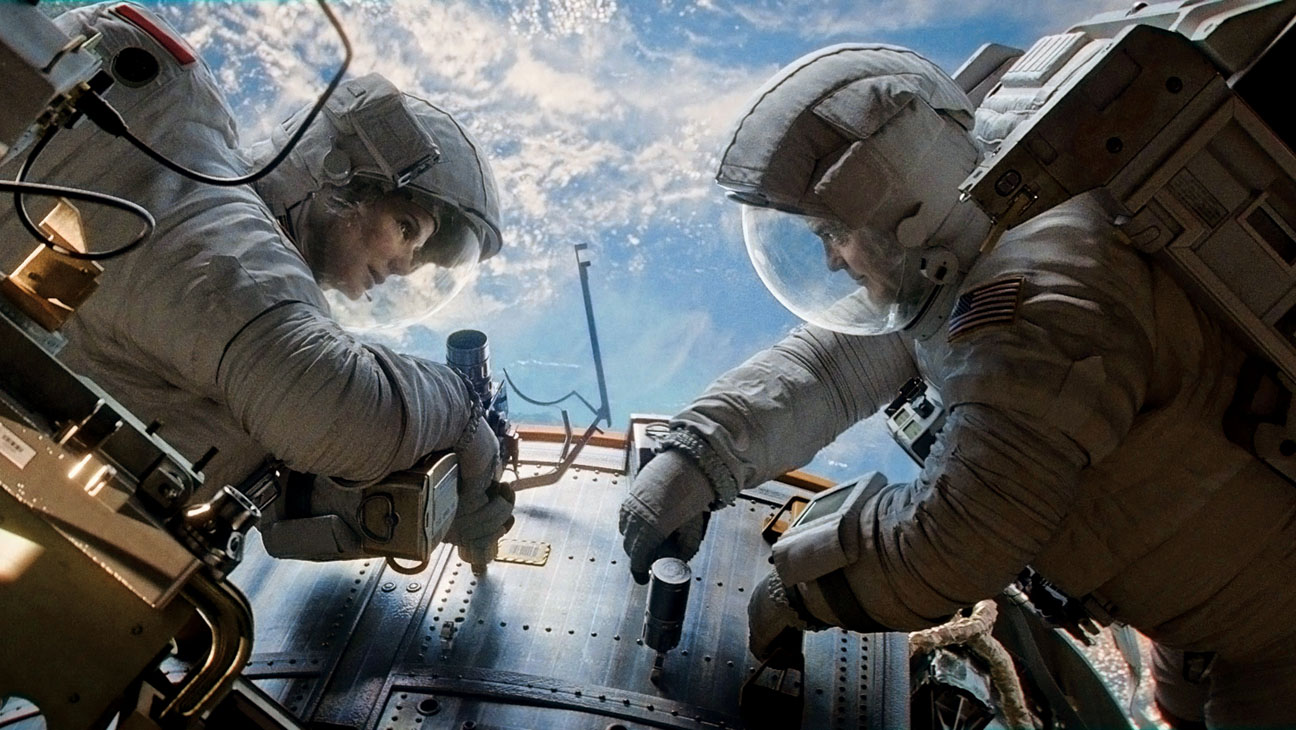 You've seen the trailers: Sandra Bullock in a space suit, whipping around at the end of a robotic arm as a space shuttle and the Hubble Space Telescope disintegrate around her. Eventually, all that's left are two astronauts adrift in orbit, trying to make it to the International Space Station (ISS). Alfonso Cuarón's Gravity looks to be one of the most exciting science-fiction movies in a long while. But is it at all realistic? And does that even matter?
In Cuarón's scenario, the space-shuttle mission is the victim of a phenomenon first explained in a 1978 scientific paper called "Collision Frequency of Artificial Satellites: the Creation of a Debris Belt" by Donald Kessler and Burton Cour-Palais. The researchers explain how debris from a satellite collision can have a cascading, or chain-reaction, effect with other satellites. Unlike shrapnel here on Earth, which travels for a distance before gravity pulls it to the ground, each piece of collision debris in space just keeps moving, circling the planet in its own independent orbit—until it hits something, or eventually (like, years later) burns up in the Earth's atmosphere.
This phenomenon is called the Kessler Syndrome, and it is not theoretical: Earlier this year, a Russian satellite was destroyed by a fragment of a Chinese satellite that had blown up six years earlier. The previous year, mission control decided to change the orbit of the ISS to keep it out of the path of debris from the 2009 collision of a U.S. Iridium satellite and a Russian Kosmos satellite.