Happy Ada Lovelace Day! A Collection of Essays on Gender and Tech From Your Friends at The Atlantic
On a day that honors one of the (female) pioneers of computer science, our second annual round-up of our work on women in technology.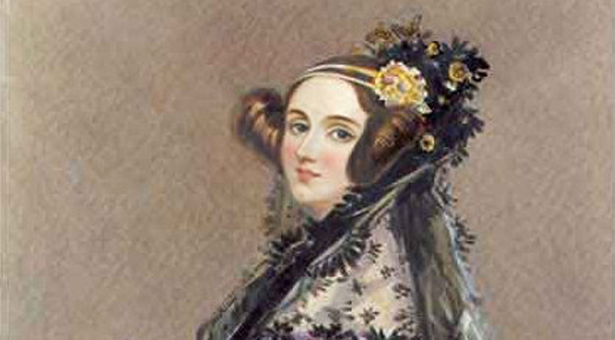 Happy Ada Lovelace Day!
Last year, we took this opportunity to collect into one place some of our favorite recent Atlantic Tech pieces covering gender and technology. This year we thought, heck, let's make a tradition of it.
So here you are, a list with a little bit of everything—history and current affairs, serious essays and funny riffs, infuriating sexism and signs of progress. This collection is not exhaustive (nor is it in any particular order), and if we left off anything memorable, please do let us know. We hope you enjoy your reading.
1. The Internal Memo That Allowed IBM's Female Employees to Get Married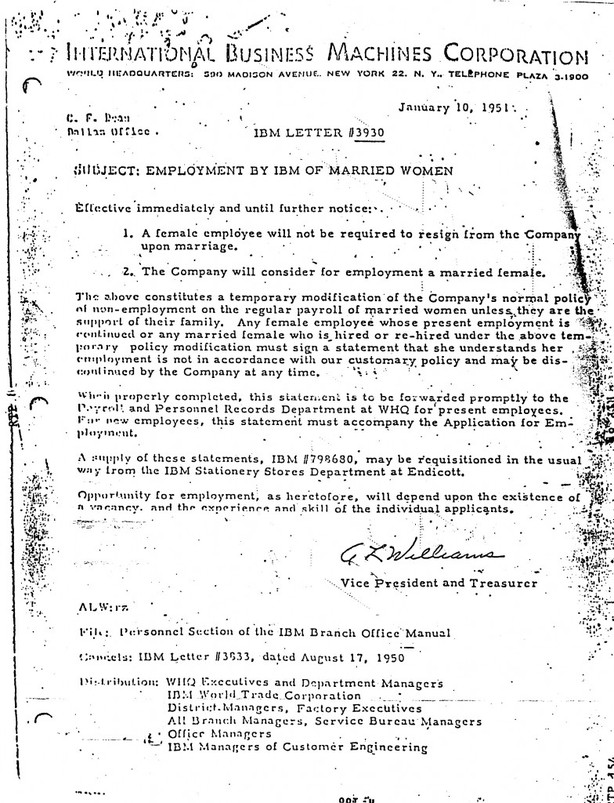 A look at the memo, and what it meant to one of IBM's female employees of the time.
2. A Simple Suggestion to Help Phase Out All-Male Panels at Tech Conferences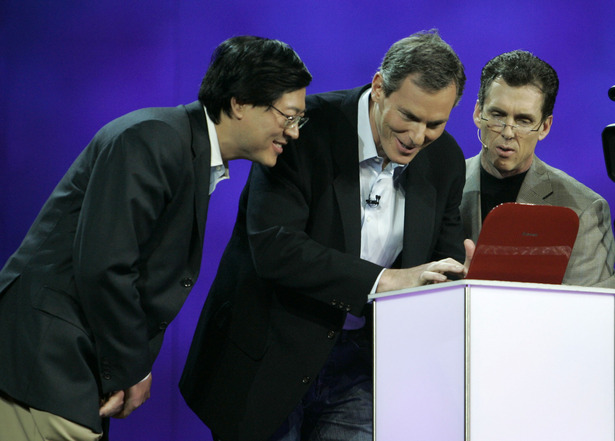 Tired of pulling your hair out at yet another conference line-up devoid of women? Here's an idea. (And, please, read the follow-up too, which discusses the idea in a bit more detail.)
3. Night Witches: The Female Fighter Pilots of World War II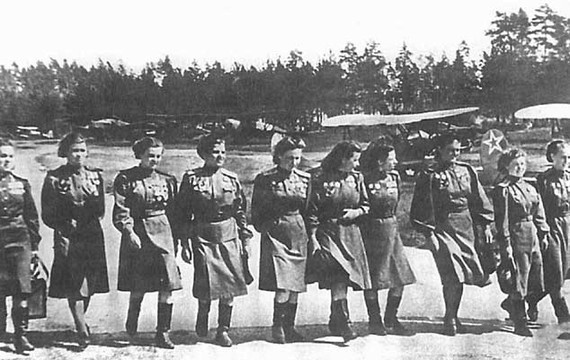 Members of the 588th Night Bomber Regiment decorated their planes with flowers ... and dropped 23,000 tons of bombs.
4. IBM's Plea for Gender Parity ... in an Ad From 1985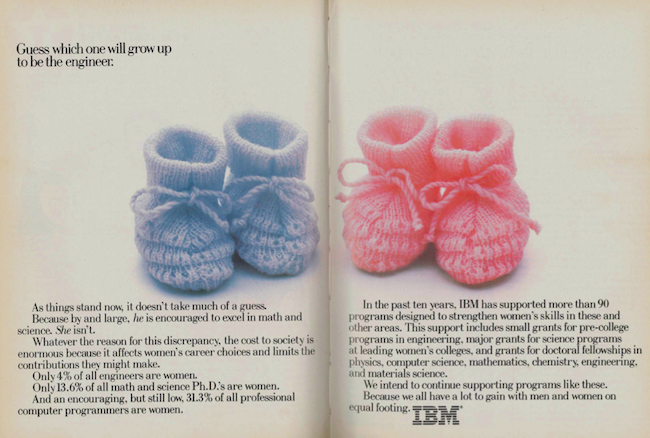 Straight from the pages of yours truly, The Atlantic.
5. The Woman Who Changed America's Social Fabric ... With Actual Fabric
Remembering Ruth Benerito, chemist and inventor, responsible for minimizing the drudgery of ironing for many a harried housewife with wrinkle-resistant cotton.
6. Found Poetry From Years of Tech Conference Sexism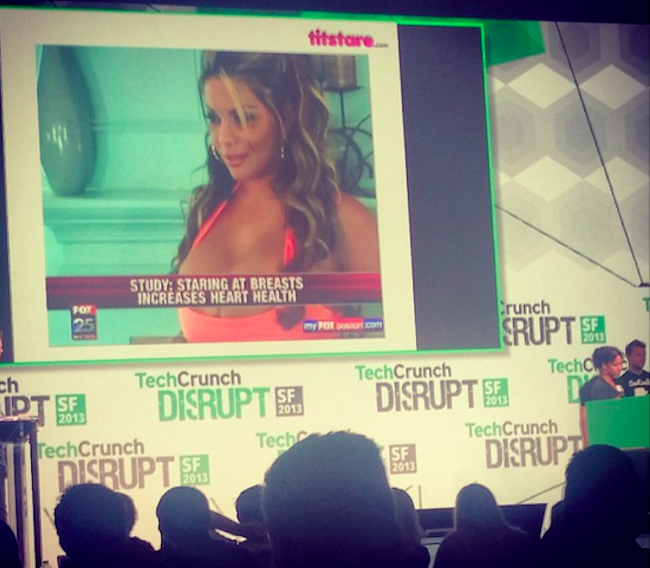 A pair of developers launched an app called "TitStare" at 2013's TechCrunch Disrupt. So we wrote a poem about it.
7. Ridiculously Long Men's Room Lines at Tech Conferences: A Photo Essay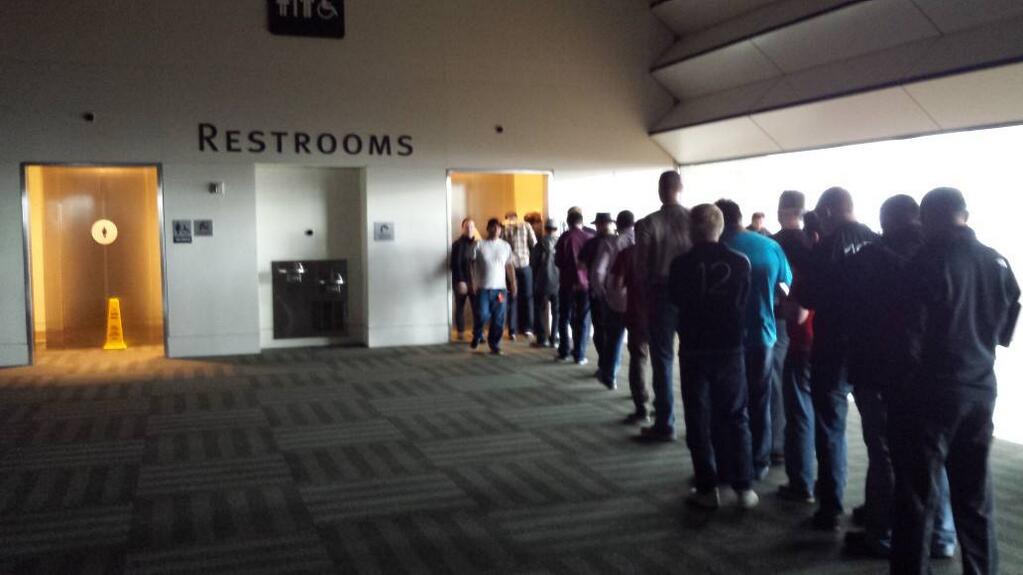 Sometimes the best thing for the women who attend tech conferences is the tellingly short line for the ladies' room.
8. Maybe the End of the Women-in-Combat Ban Will Also Be the End of the Little, Pink Gun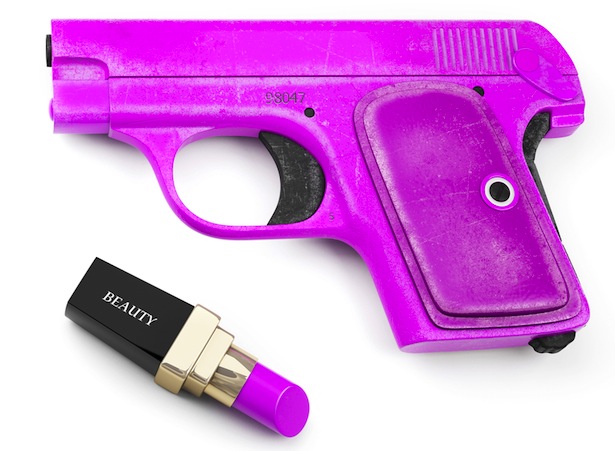 After the Pentagon's ending of its women-in-combat ban, we also expressed hope that the decision might mark the end of "pink it and shrink it" approaches to women-marketed weaponry.
9. Women in Combat: An Idea Whose Time Has Come, Aided by Technology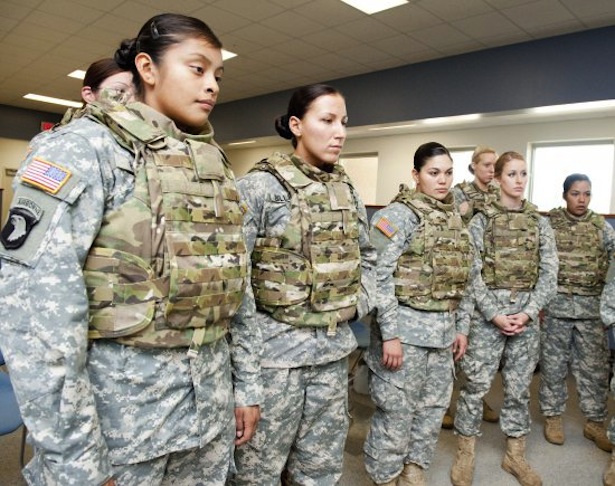 After the Pentagon announced its decision to end its ban on women-in-combat, we considered the ways that technological advances have made it easier than ever for women to join the front lines.
10. The Wedding Data: What Marriage Notices Say About Social Change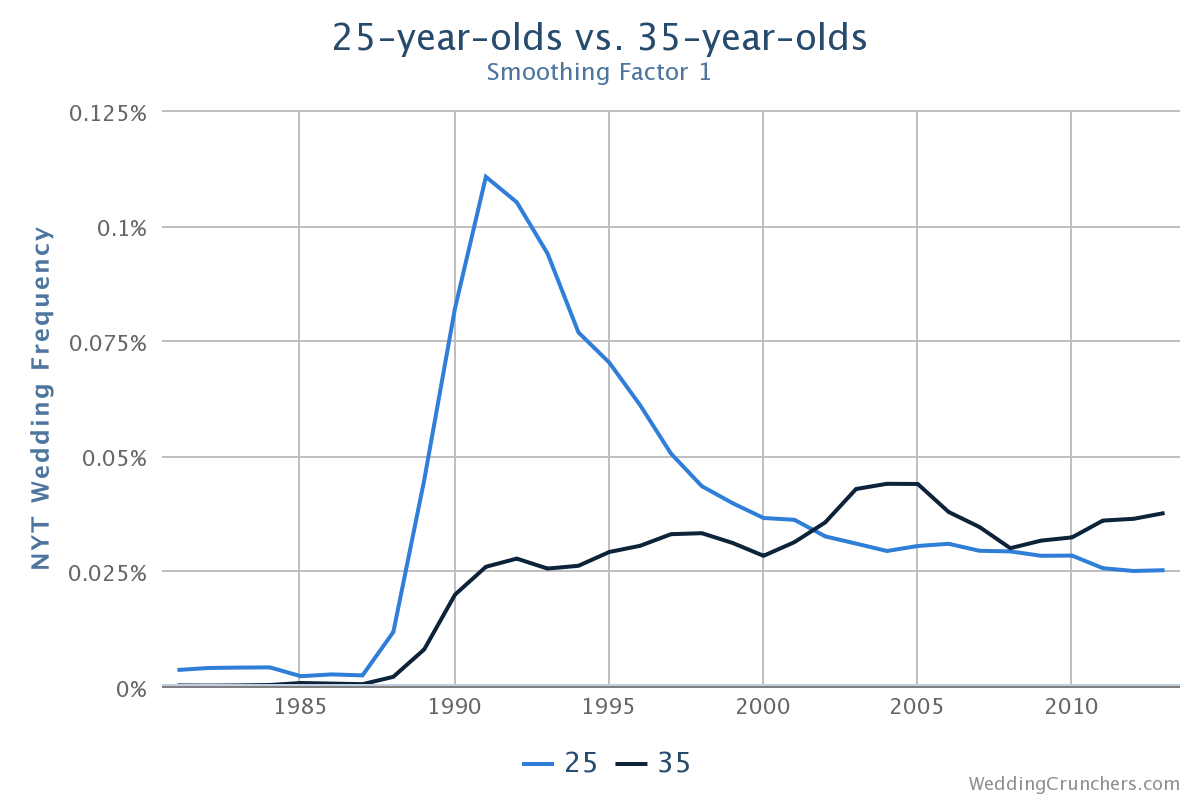 Wedding announcements reflect changing gender roles. A new website used dating-mining techniques to explore the changes.
11. There Is a 'Mars Explorer Barbie' (and She Is Just as Pink as You'd Imagine)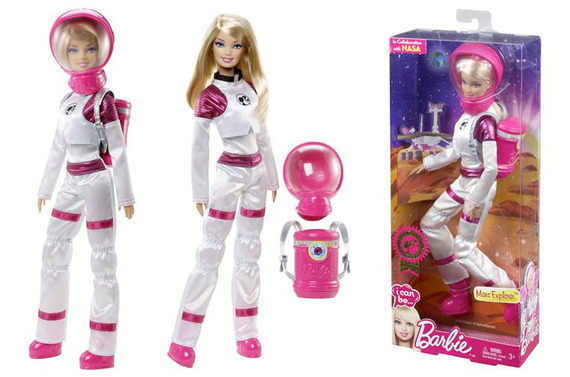 The doll, apparently, "inspires girls to be adventurous and to always reach for the stars!"
12. Why Do Women Disapprove of Drone Strikes So Much More Than Men Do?
When it comes to drones, men are from Mars and women are from some other planet not named after the Roman God of perpetual war.
13. Is This the Grossest Advertising Strategy of All Time?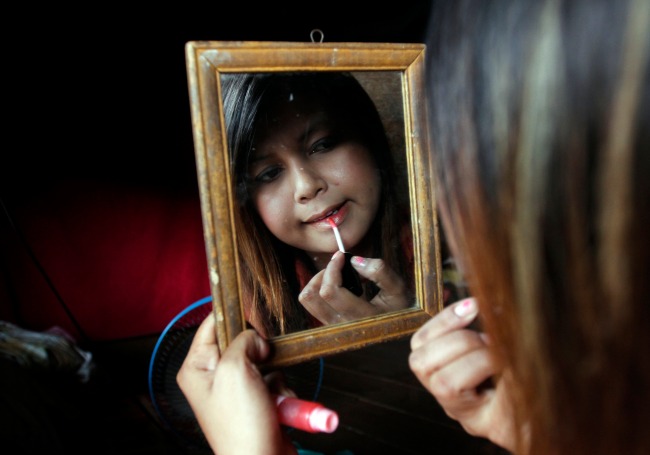 A critical look at a study that claims to identify the times of the week when women feel the most insecure about their bodies, and recommends that brands "concentrate media during prime vulnerability moments."
14. Etsy CTO: Prioritizing Diversity in Our Hiring Fielded Better Women ... and Men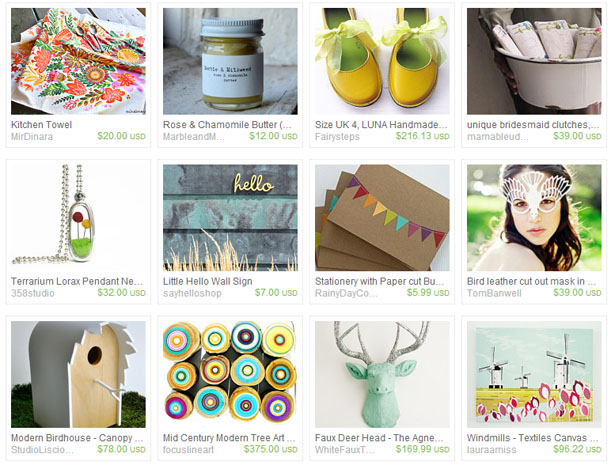 How Etsy quintupled the number of women on its engineering staff, and made other gains in the process.
15. Why People Really Love Technology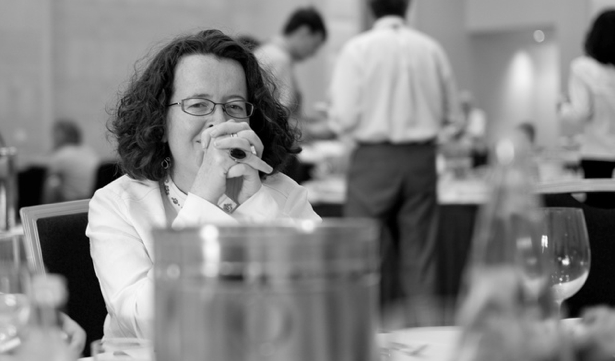 An interview with Intel researcher Genevieve Bell
16. A Map of the Gender Gap in Science Around the Globe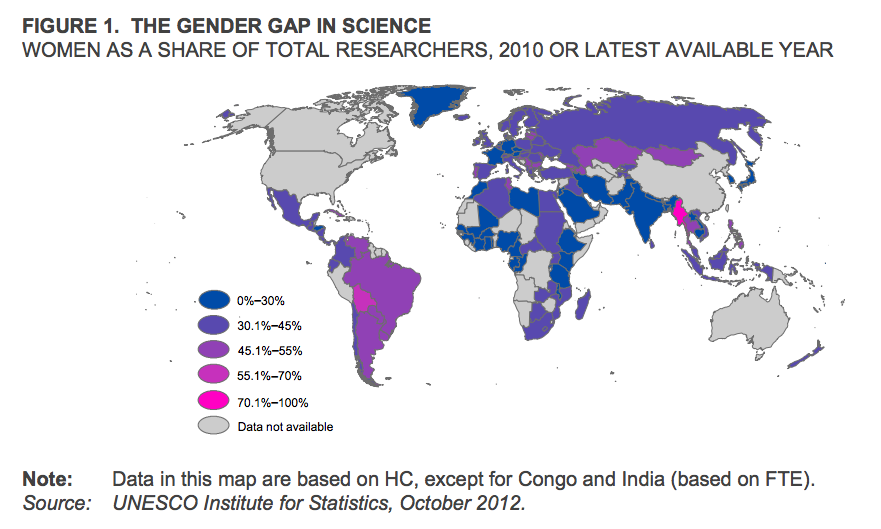 A portrait from UNESCO shows where women are well represented among employed scientists, and where they are rare.