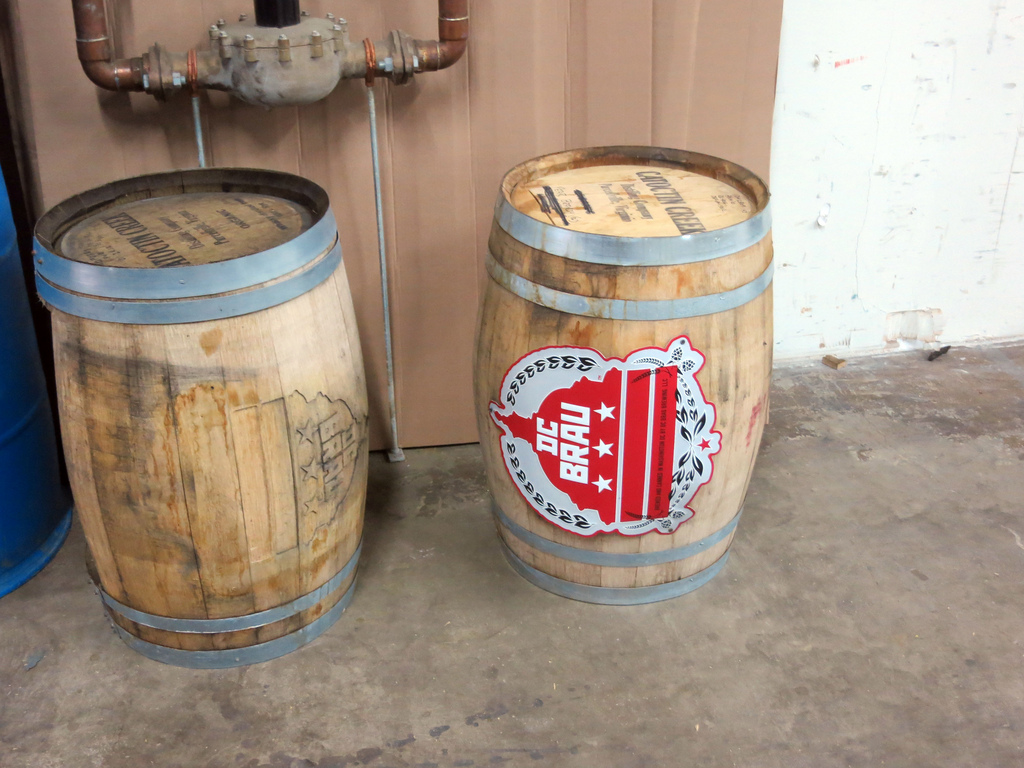 Here's something truly surprising: During the government shutdown, residents of Washington, D.C., went to bars more but spent less money.
Which, like: Shocking, right?
The very imprecise data come by way of Foursquare, which analyzed check-in data from within the district from the month of October. (The shutdown began October 1, so the data perfectly align with the month.) The company found some broad trends: Many users, its data indicated, treated the shutdown like an unplanned vacation and went to "fancy bars and Italian restaurants." In fact, the company says bar check-ins increased by 50 percent.
But as D.C. residents—and, if we can somewhat tenuously extrapolate, government employees—reached the end of the first week of the shutdown, their habits shifted. Their dwindling disposable income having been largely, er, disposed, they directed their dipsomaniacal needs to a different kind of dining experience: the dive.
"Over time," says the company in its post, "bars returned back to or below pre-shutdown levels, and more people were going to dive bars than usual."
The service saw other types of check-ins fall by a quarter or a third, too: hotels, public transit, and (somewhat obviously) government offices. It didn't, however, note a drop in gym attendance. 
Foursquare isn't the only social media service to record a noticeable change in its data for the Washington region: Dating site Zoosk reports a huge jump in the use of its services. It's fun to think these trends, representatives of a broad, population-wide change in habits, might be visible to technology companies (though invisible to us until the companies deign to reveal it). The data's amusing, and, while only a tiddly bit more epistemologically valid than word-of-mouth anecdata ("yeah, I noticed more people at the dive, too!"), it might confirm some the suspicions we pick up from walking around the city.
It's also fun to think about the number of dates—presumably, fresh from the gym—sitting together, at a badly lit bar, sipping a Natty Boh.
We want to hear what you think about this article. Submit a letter to the editor or write to letters@theatlantic.com.
Robinson Meyer
is a staff writer at
The Atlantic
, where he covers climate change and technology.