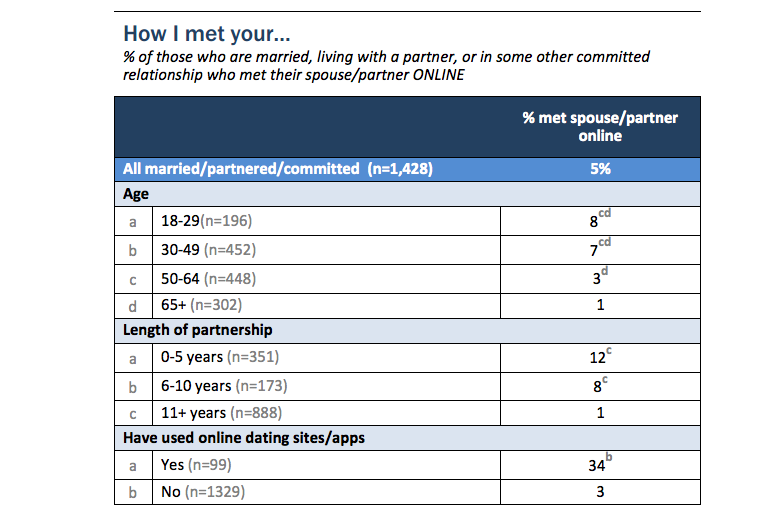 It's been eight years since the Pew Research Center produced a major report on online dating, and in those eight years, Pew says, Americans have become much more comfortable with looking for romance in the space we call the Internet.
Compared with 2005, those who are looking for love online are much more likely to have actually gone out on a date with someone they met there (66 percent for 2013, versus 43 percent in 2005); 59 percent of people, up from 44, believe that the Internet is a good way to meet people; and the percent who believe that online dating is for the desperate has fallen, from 29 to 21 percent.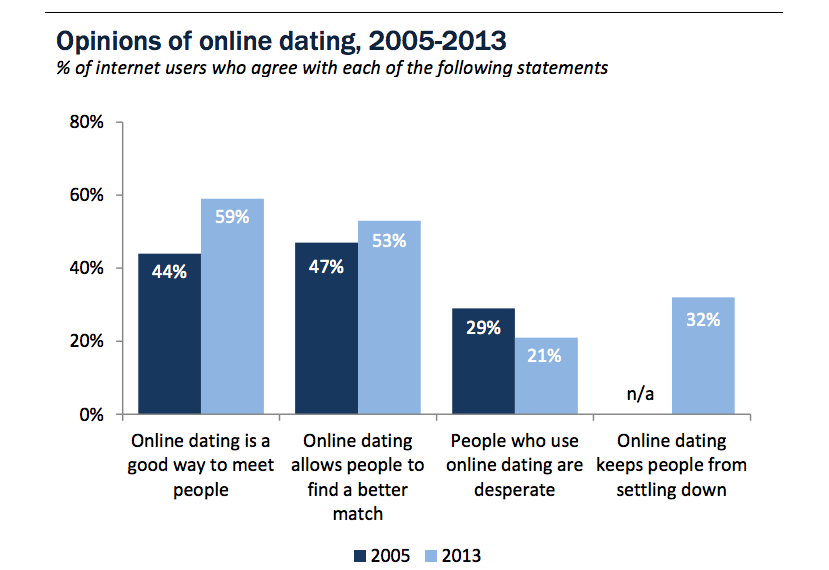 Additionally, many more people say they know people who date online, or who have met their partners there.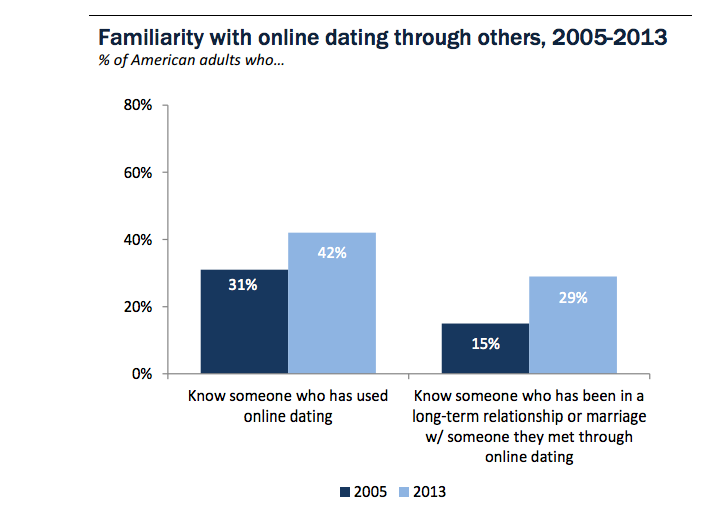 Altogether, 9 percent of American adults have used an online dating site such as Match.com or eHarmony. That is up from just 3 percent in 2008 and 6 percent in 2009. (Pew did not ask this exact question in its 2005 survey.)