When Dumb Phones Were Cool: A Visual History
A tour of the late '90s, when N'Sync was n'style and phones like Nokia's were the status symbol of the moment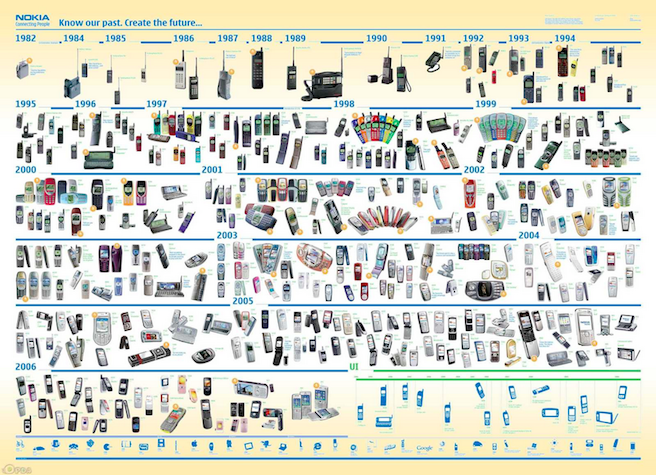 Remember when Nokia was cool?
No, seriously: Remember when Nokia was legitimately, undeniably cool? When its products were status symbols? There was a time. It was a simpler time, a gentler time. A time when Wired was writing long cover stories about the company with titles like "Just Say Nokia." And a time when The New York Times was saying things like this in a profile of Frank Nuovo, Nokia's chief designer:
Now Mr. Nuovo, who is 38, is credited with helping Nokia (pronounced NO-kee-ah) do for cell phones what Swatch did for watches. His idea -- turning cell phones into fashion statements -- has been hugely successful. This year, said Brian Modoff, an analyst with Deutsche Banc Alex Brown, almost one in every three phones sold worldwide was made by Nokia, which has blended its fashionable image with a reputation for making sturdy phones that are easy to use.
NO-kee-ah. Cell phones as fashion statements. Yes. Which fit perfectly into the context of the late '90s -- a time when N'Sync was n'style, and when their stylishness was evidenced, in part, by the guys' employment of brick phones as fashion accessories. And they weren't alone: Celebrities everywhere, on-screen and off, demonstrated their fame and/or fortune with hunks of plastic they held to their ears. Dumb phones, in a way that smartphones never fully did, became fashion statements. They represented a culture negotiating with a new technology, and vice versa.
So, below, a brief history: 15 reasons the old-school cell phone represented not just personal technology, but personal style. Guest-starring the Spice Girls, the Olsen twins, and, obviously, Zack Morris.
1. They freed phone calls from your home and/or office: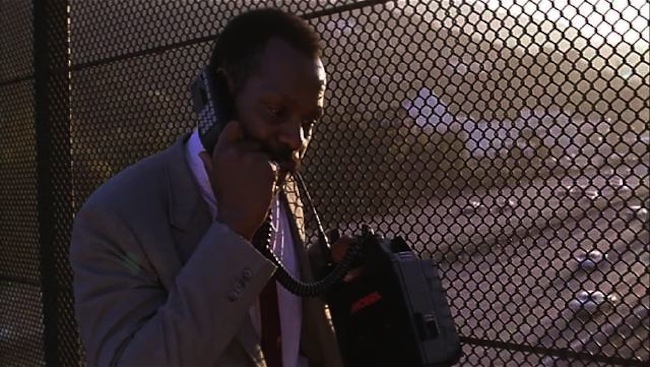 Tressugar.com
2. They let you express your individual style: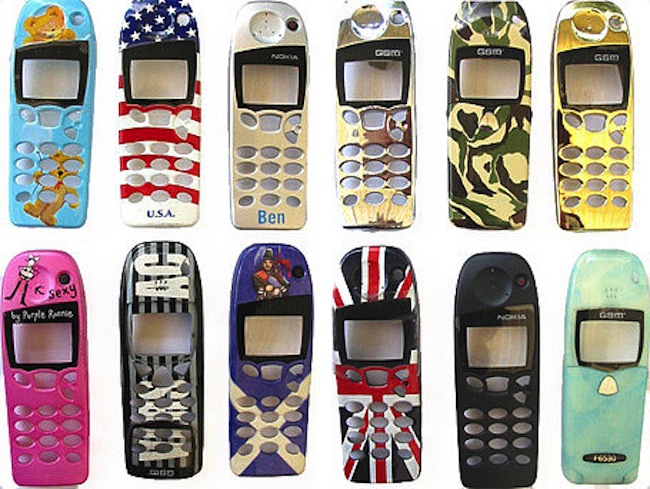 Nokia
3. All the most fabulous people used them!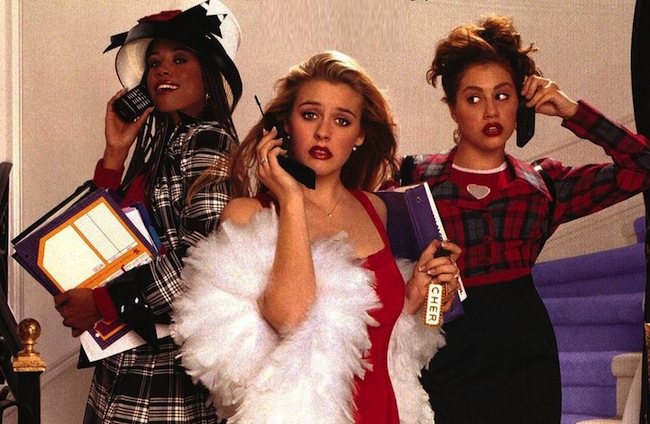 Tressugar.com
4. All the most fabulous people!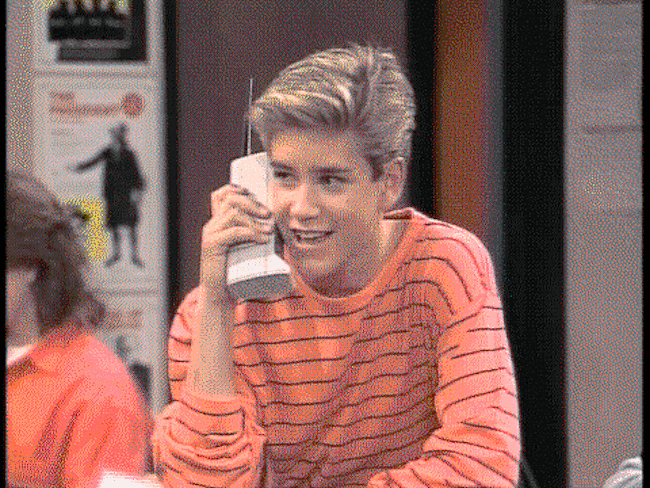 Tressugar.com
5. They helped make sleepovers extra-awesome: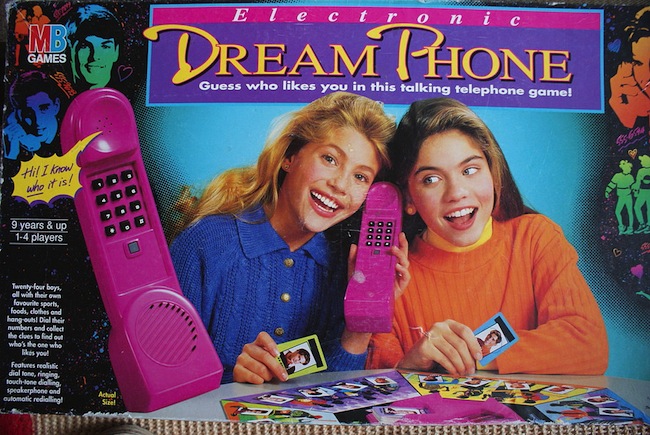 Tressugar.com
6. And they helped turn Shower Time into Talking Time:
Tressugar.com
7. Whoopi was a fan: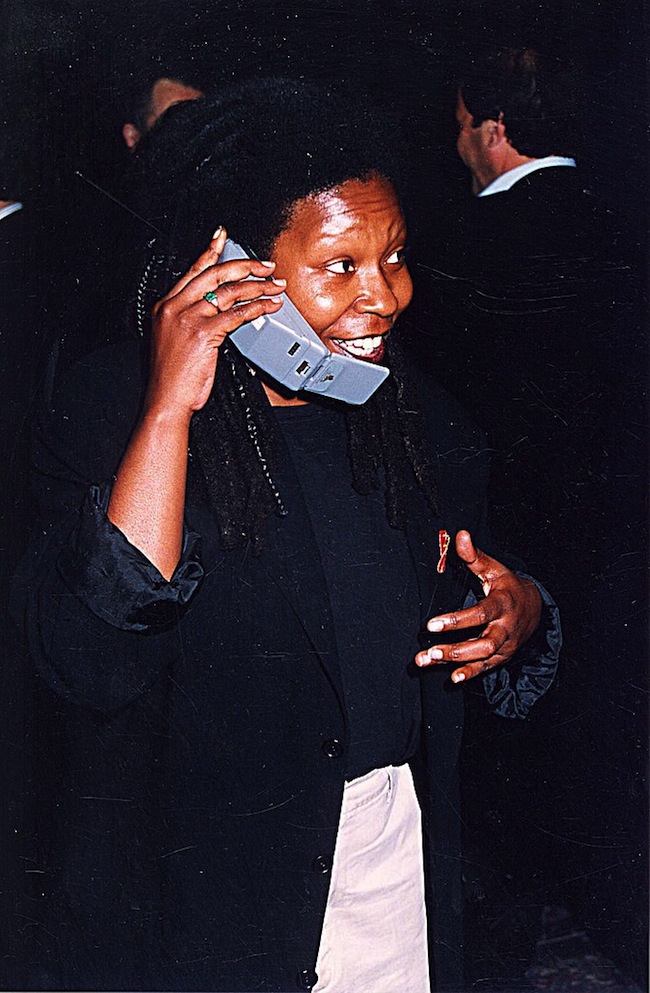 Tressugar.com
8. So was Barbie!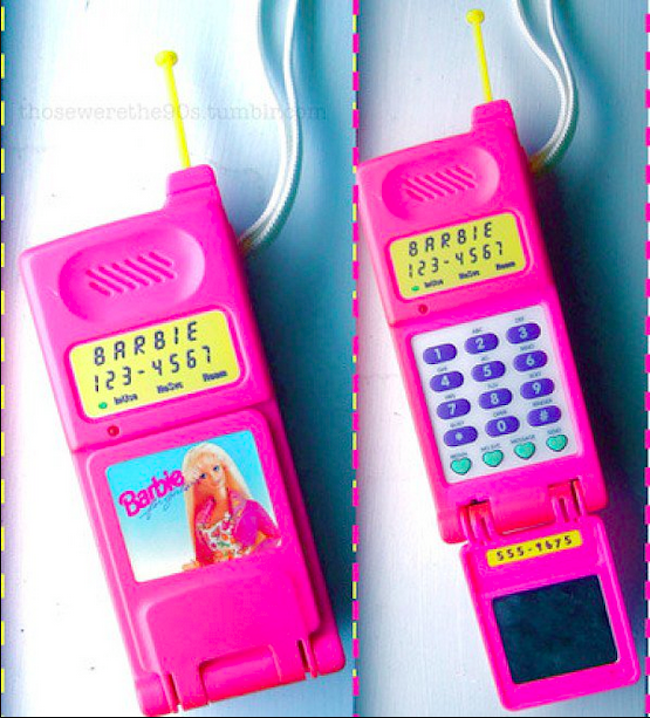 Tressugar.com
9. And the Olsen twins!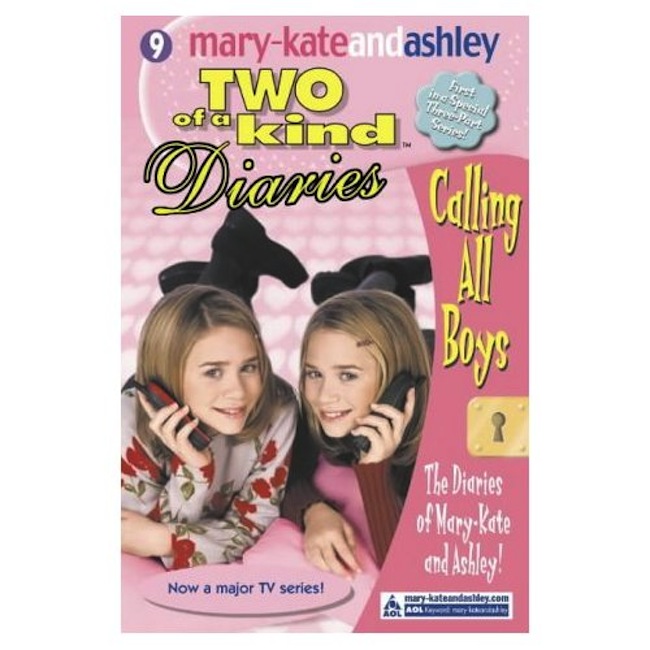 Tressugar.com
10. And the Spice Girls!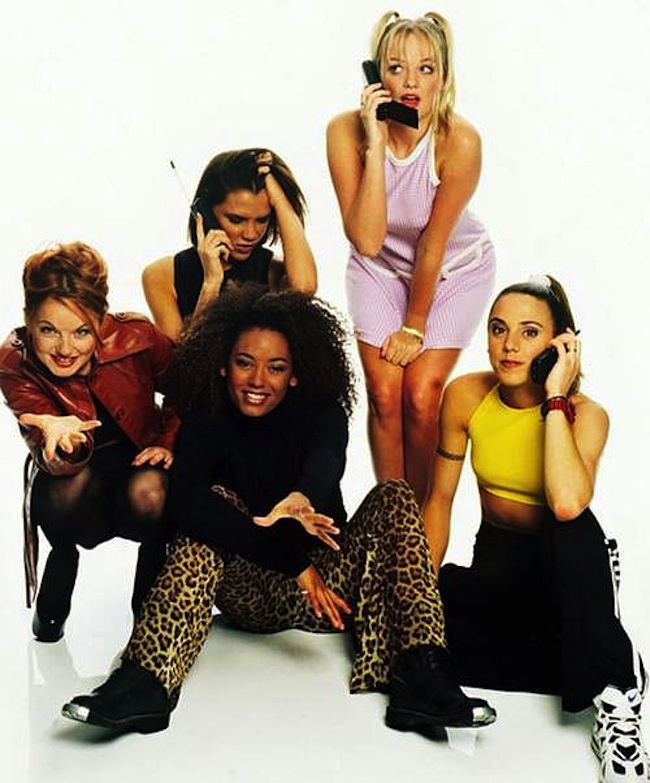 Tressugar.com
11. And N'Sync!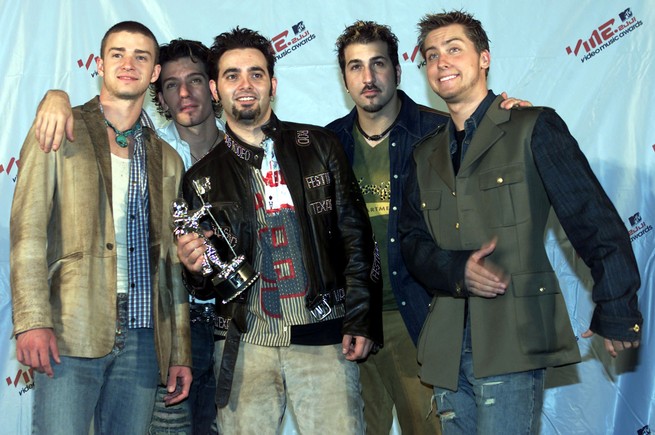 12. The phones simplified communications: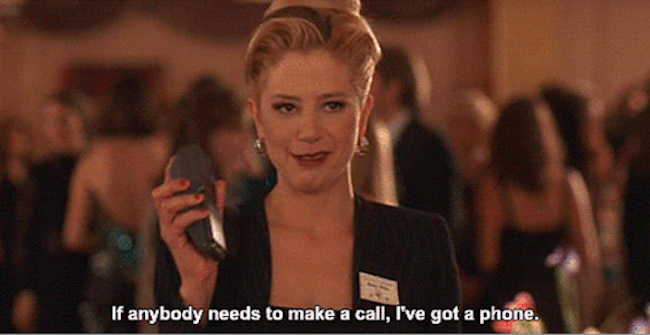 Tressugar.com
13. Though they made communications a little more complicated, too: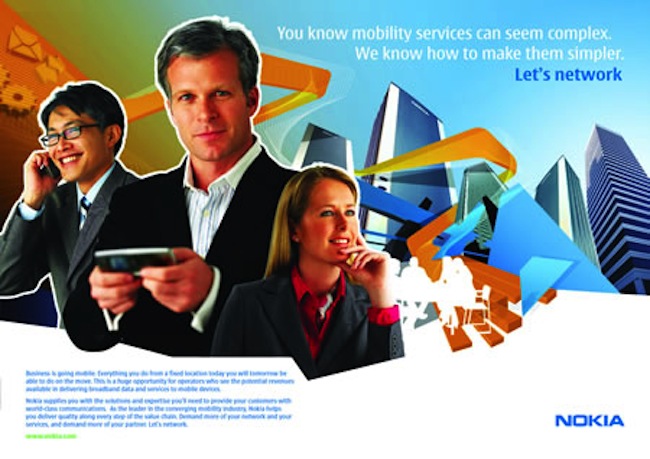 Nokia
14. But the devices evolved, quickly, becoming better and better: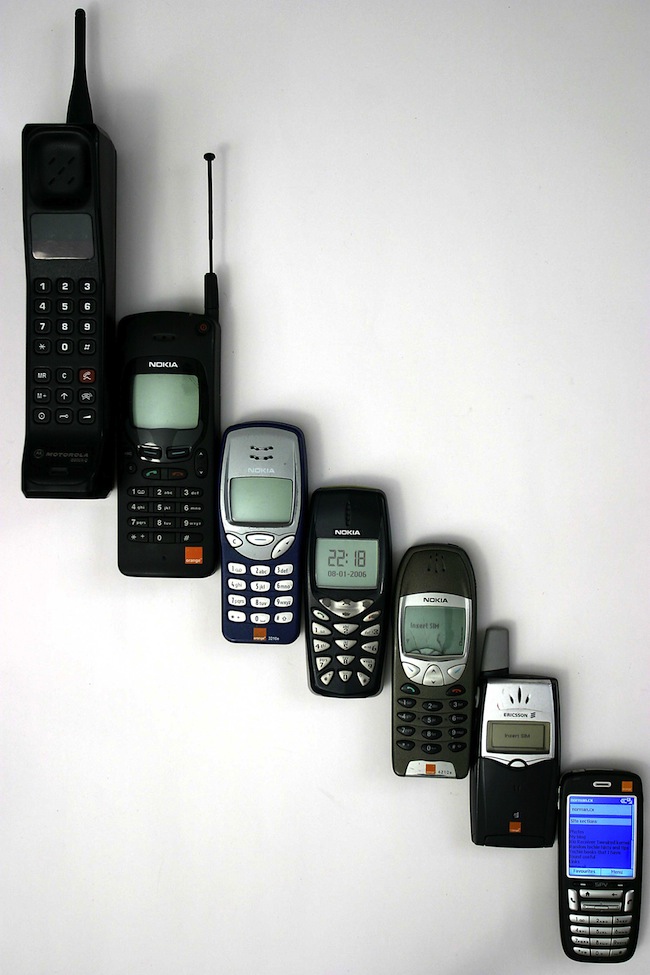 Dreamsrain.com
15. Until something else came to take their place.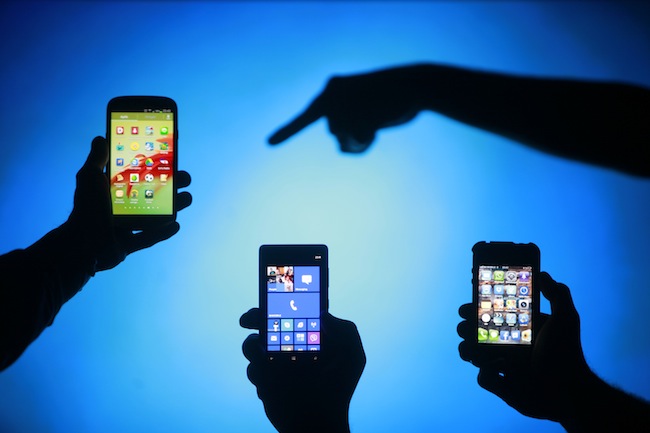 Reuters/Dado Ruvic