What Can Washington Do for Mark Zuckerberg?
Times have changed since the Facebook CEO first visited D.C. in 2010--now, he has a lot more power.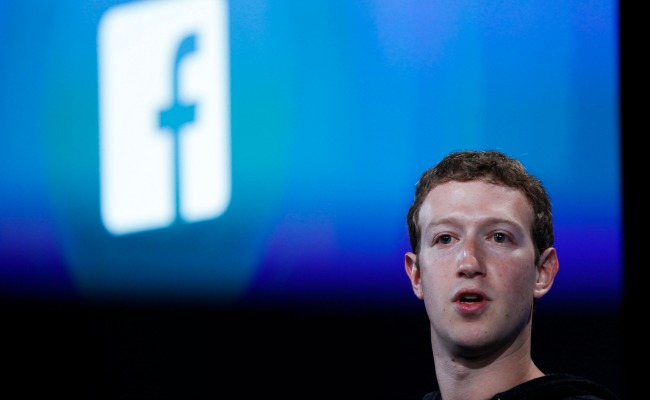 Robert Galbraith/Reuters
When Mark Zuckerberg talks with Atlantic editor in chief James Bennet in an interview at the Newseum in Washington on Wednesday, he'll be speaking as a newly minted D.C. insider. Earlier this year, he co-founded the lobbying organization, FWD.us, dedicated to promoting "policies to keep the United States and its citizens competitive in a global economy." So far, that has mostly meant immigration reform, although the group's stated goals also include improving STEM education and increasing the funding available for scientific research. The organization has retained at least two D.C. lobbying firms and run ad campaigns for Republican senators who needed political cover at home so they could cooperate in bipartisan immigration reform in Washington. In doing so, Zuckerberg is positioning himself as a leader on these issues, using as leverage Silicon Valley's cash, his own celebrity, and a long list of tech notables who have backed FWD.us.
Until recently, Zuckerberg has avoided a public role in politics and policy. But this week's D.C. blitz is evidence that he has embraced his power to influence public affairs. On Thursday, he will meet with top congressional Republicans and Democrats, including House Speaker John Boehner, House Majority Leader Eric Cantor, and House Minority Leader Nancy Pelosi. The group is slated to discuss immigration reform; over the summer, the Senate passed immigration legislation that would create more work visas for future immigrants, an initiative Zuckerberg and his Silicon Valley allies had been pushing. Prospects for passage in the House have dimmed, but Zuckerberg is clearly trying to keep the issue alive.
When Zuckerberg made his first official visit to D.C. in the summer of 2010, he was on the other side of the power dynamic. That spring, New York Senator Chuck Schumer and a handful of other legislators had asked the Federal Trade Commission to investigate Facebook's privacy practices, adding their objections to those of watchdog groups like the Electronic Privacy Information Center. The next winter, the company settled with the FTC on charges that it had misrepresented the ways it shared users' information with outside advertisers. Facebook agreed to revise its privacy policy and submit to audits until 2032.
Three years later, Zuckerberg seems to hold a much greater position of power in Washington – not least because of his company's growth. Since his first visit to the nation's capital, Facebook's users have doubled in number from 500 million to one billion, and the company is now publicly traded.
Immigration, education, and scientific research seem minor compared to Zuckerberg's most recent ambition: connecting 4.5 billion people to the Internet. In August, he announced a new effort he is spearheading, Internet.org, which aims to make the Internet more affordable and accessible. To achieve this goal, he has united tech companies that produce hardware, software, wireless data, and social media platforms to research ways to make current technology more efficient.
At first glance, this seems like a different sort of project from Zuckerberg's political lobbying efforts – all of the proposed solutions featured on Internet.org rely on private sector innovation. In particular, it focuses on potential benefits for mobile companies. "It will not be easy to achieve this challenge," the report reads. "But if the telecommunications industry can achieve superior network performance, then this will produce enormous benefits for them—building customer satisfaction and loyalty over the long-term and driving new growth and opportunities."
Zuckerberg's pet projects on and off the Hill have caused many to wonder: Is the Facebook founder a Republican or a Democrat? It's a hard question to answer, especially because of his bipartisan political activities: He has donated to Democrat Cory Booker's senate campaign and supported liberal immigration reform, but he has also held fundraisers for New Jersey's Republican governor, Chris Christie, and helped fund ads for the Keystone XL pipeline. His recent public projects suggest a third option: Zuckerberg is politically agnostic, so long as he can advance his chosen goals. He wants the same thing from private companies as he does government officials: to change the country and the world in ways that will make Facebook more profitable, presumably by fulfilling the company's mission to "give people the power to share and make the world more open and connected."