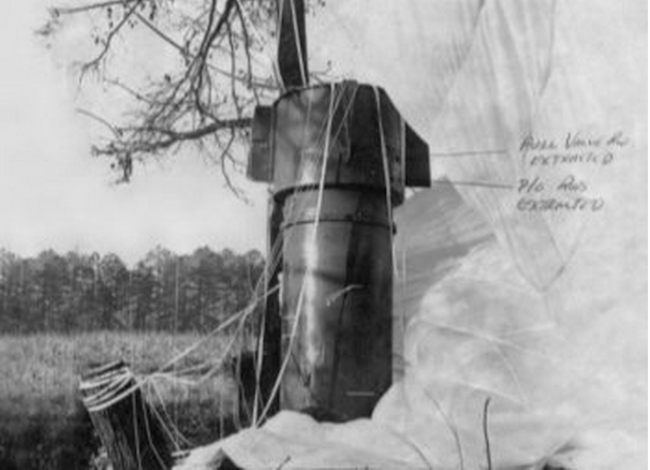 The date was January 23, 1961. Three days earlier, John Kennedy had been sworn in as the thirty-fifth president of the United States. Americans on the East Coast were going about their days not realizing that they had come close -- shockingly, seriously, terrifyingly close -- they would come to being the victims of a nuclear explosion the likes of which the world had never witnessed. 
The most shocking and serious and terrifying thing? Had it happened, it would have been an accident -- friendly fire of the worst and most destructive kind. 
It went like this, The Guardian reports. An American B-52 bomber had taken off that late-January day from the Seymour Johnson Air Force base in Goldsboro, North Carolina. It was to be a routine flight along the Atlantic seaboard: a 24-hour "Coverall" airborne alert mission. All was going normally when the aircraft developed a leak in its right wing during a refueling rendezvous. The plane, suddenly, went into a tailspin. 
The problem -- the problem even bigger than the fact that a human-crewed plane was spinning toward the earth -- was the plane's payload. The bomber was carrying what its name suggested it would: bombs. Hydrogen bombs, in this case -- Mark 39s. The plummeting plane had a payload of four megatons – the equivalent of 4 million tons of TNT -- and each bomb was capable of delivering a force that would be 260 times more deadly than the ones that leveled Hiroshima and Nagasaki 17 years before. The plane spun, then broke up in the air. The five crew members ejected. The bombs the plane was carrying were suddenly flying on their own. They were, at that point, plummeting to the ground with no plane to guide them.