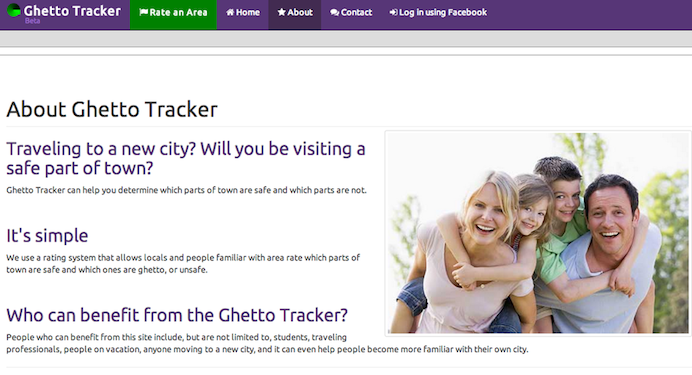 A service called "Ghetto Tracker" appeared online at the beginning of this week and quickly drew criticism for its racist and classist overtones. Shortly after, the site was renamed "Good Part of Town." Its creator, who would only identify himself as a 30-something-year-old in Tallahassee, told Gawker: "This was originally seriously developed as a travel tool and the name 'Ghetto Tracker' was meant to be something that people would remember."
The basic premise of Ghetto Tracker/Good Part of Town -- to crowdsource travel advice – actually isn't so outrageous, but the framing, even without the word "Ghetto" in the name, and the intention -- to label whole geographic areas as "good" or "bad," "safe" and "unsafe" -- make the operation distasteful.
Yet in the growing field of geo-web applications, incorporating safety judgments into navigational aids is becoming increasingly common. Accusations of reinforcing racist or classist stereotypes could be lobbed at any of those apps. "In any form," writes Emily Badger at The Atlantic Cities, "this idea toes a touchy line between a utilitarian application of open data and a sly wink toward people who just want to steer clear of 'those kinds of neighborhoods.'"