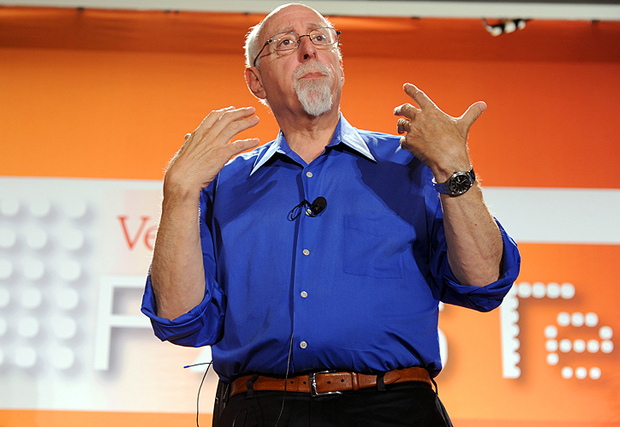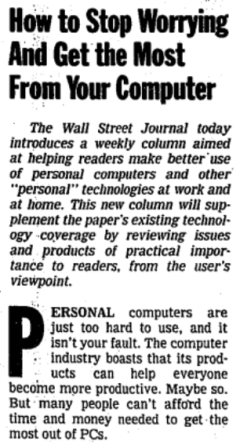 "Personal computers are just too hard to use, and it isn't your fault," is how Walt Mossberg began his first column for the Wall Street Journal on October 17, 1991. More than two decades later, computing is certainly easier, some of it coming so naturally that the devices seem more like appendages than machines. And that's true even for the average consumer, the type of person who might eagerly anticipate reading Mossberg each week in the Journal.
Each week, that is, until the end of this year, when his newspaper column ends. The Journal announced yesterday that it is parting ways with Mossberg along with All Things Digital, the tech news site he founded with Kara Swisher.
In an interview, Mossberg said he will continue writing reviews as part of a site he plans to set up with Swisher. (It'll need a new name: The AllThingsD brand remains with News Corp, which owns the Journal.) "I still intend to write my columns," he said, "and I expect to be working harder than ever." He'll also work with additional reviewers the two plan to add to their staff.
Mossberg started his career at the Journal in 1970 as a reporter in the Detroit bureau making $9,000 a year. By 2007, his annual salary was reported to be close to a million dollars, having established a popular franchise with plain-English reviews of new gadgets and software.