Tech Tips for the Day: Gmail Fix, Doo.net
If you really hate the new Gmail compose interface ...
1) Gmail de-lobotomization. The Gmail design team is constantly coming up with fritterware "improvements" to the system's look and feel. In the face of most of the changes, all you can do is sigh and adapt. Or switch to a more formal email front-end, like Outlook, Thunderbird, Entourage, Apple Mail, and so on.
But there does seem to be some recourse against the latest Gmail change, the shrinking and dumbing-down of the Compose window that became mandatory not long ago. You can follow the instructions shown at Ghacks, a German site run by Martin Brinkmann. The site tells you how to download and install a Chrome extension that restores the previous Gmail look. (The fix works only in Chrome.) Follow the instructions on this site exactly, since there are tricks involved for both downloading and then installing the extension. It's conceivable that the extension has some undesirable side effect, but in using it for a while I haven't run into any problems, and Brinkmann has a track record of sound advice. Take a look, and thanks to reader DS for the lead.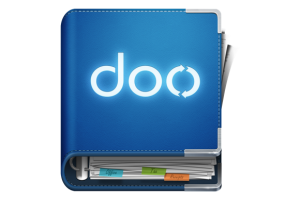 2)
The unusual Doo.net
. This is turning out to be German-software day. A new indexing and retrieval system called
Doo
has come out from a small startup company based in Bonn. It works on five major platforms -- the latest versions of Windows and Mac, plus iPhone, iPad, and Android -- and
at the moment
is free.
Doo is designed to parse, categorize, organize, and retrieve documents of all sorts in a more intelligent way than existing indexers. A minor example: it automatically comes up with a list of all duplicate files on your computer or your cloud storage areas, with the option to delete all the redundant ones. (Hundreds of them, in my case.)
Like other "interesting" programs in their nascent phase, I find this one both intriguing and somewhat puzzling. But I have installed it on my MacBook Air (which is now my standard workplace computer -- I connect it to a big display and nice keyboard when I'm at home) and on my iPad and Android phone as well. I find myself using it a little more each day. Give it a look too.