On Friday, this happened: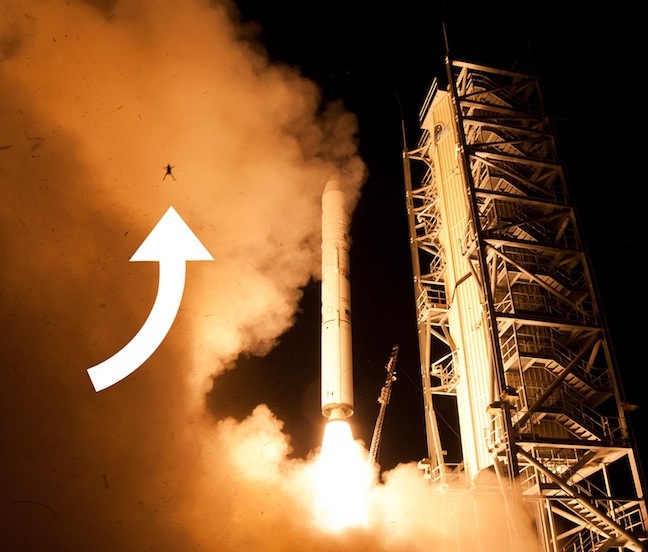 The event -- a frog, taking an unexpected flight via a rocket -- may seem unusual. But #rocketfrog, as the little guy has become known, is not the first amphibian to, with the help of some human ingenuity, get a little closer to the final frontier. Nor is it the second. Nor is it the third. NASA and other space agencies, in their zeal to test the effects of microgravity on different organisms, have sent many, many other frogs into space -- not accidentally, as was the case with Friday's LADEE launch, but purposely. For science. 
Below, a brief history of frogs in space. Frogonauts, if you will.
1. V2 Rockets, United States, 1950s
According to D.E. Beischer's Animals and Man in Space: A Chronology and Annotated Bibliography Through the Year 1960, frogs were among the many creatures the U.S. included as passengers when it experimented with launching high-altitude balloons, via German V2 rockets, to heights up to 144,000 feet. (Among the other creatures: monkeys, fruit flies, mice, hamsters, cats, dogs, goldfish, and, of course, guinea pigs.)
2. Jupiter AM-23, U.S. Air Force, September 1959 
This is a sad(der) one. The Air Force, in 1959, included two frogs (along with 12 mice) on a would-be flight of one the nation's earliest medium-range ballistic missiles. The rocket, however, was destroyed during launch.