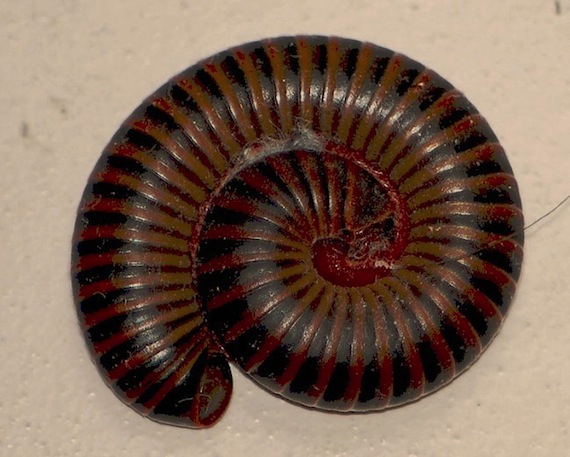 In 1953, Australia got some accidental tourists from Portugal: millipedes. Black Portuguese millipedes, to be specific, which are known not only for their distinctive black shell, but also for the terrible odor they emit. Since then, the millipedes -- aided by the fact that, in Australia, they have no natural predators -- have made themselves at home in their adopted country. So much at home, in fact, that they have flourished (often reaching "plague numbers," some scientists put it). And the worm-like creatures have, in the process, became pests to the country's human residents.
The latest example of Australia's thousand-footed pestilence may be one that involves nothing less than the country's infrastructure. Yes. Earlier this week, 25 miles north of Perth, a train pulling into a station in the town of Clarkson ended up rear-ending a train that was parked at the station. And Australia's transit authority is blaming the accident on … the millipedes.
The creatures have a tendency to hang out on train tracks, it seems, their shiny-black exoskeletons acting as perfect camouflage. And when a train comes along, they … well, you know. And when there are a lot of millipedes being squished at the same time, that leads to tracks that are much less friction-filled than normal. "The train loses traction and the train has slipped," explained David Hynes, a spokesman for the Public Transport Authority of Western Australia.