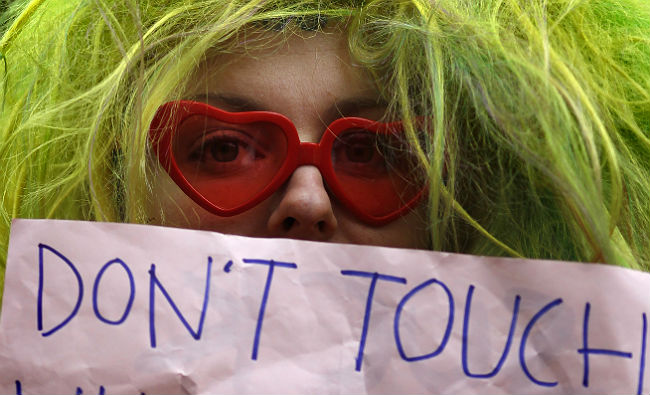 People who regularly experience street harassment learn to navigate public spaces nimbly, but with anxiety. They might reconfigure their commutes or slip headphones in their ears to look like they can't hear catcalls or whistles.
A new street harassment reporting app aims to help users log unwanted encounters by monitoring incidents in real time and submitting them to their council member. At the same time, though, it raises questions about the definition of "street harassment" and who determines how it should be punished, if at all.
Emily May co-founded anti-street harassment nonprofit Hollaback! in 2005 to document the experiences of women and members of the LGBT community. May was often told that a certain amount of unwanted contact was "the price" that women, gay, and gender non-conforming people paid for being in society, and she wanted to highlight the everyday irritations they were expected to shrug off.
The testimonies on Hollaback!'s messageboard are probably familiar to many. "A man followed me on the bike and then circled around me, making comments, telling me to smile and come with him," wrote one woman, describing a trip home from a Sacramento Amtrak station. A submission from a disabled, pre-op transgender man says, "I'm partially handicapped by [rheumatoid arthritis] and have had caregivers help. One [male-to-female trans friend] I used to live with got so fed up with the attitudes in the neighborhood she quit." The writer's new aide has had to fend off blow-job requests from the landlord, he wrote. These types of encounters are routine for 84 percent of women who have considered changing their behavior, such as choosing new routes or avoiding being alone in public, to avoid being harassed.