An App to Build a Database of the World's Dreams
A new Kickstarter project, SHADOW, aims to collect and analyze the stories that we experience while we sleep.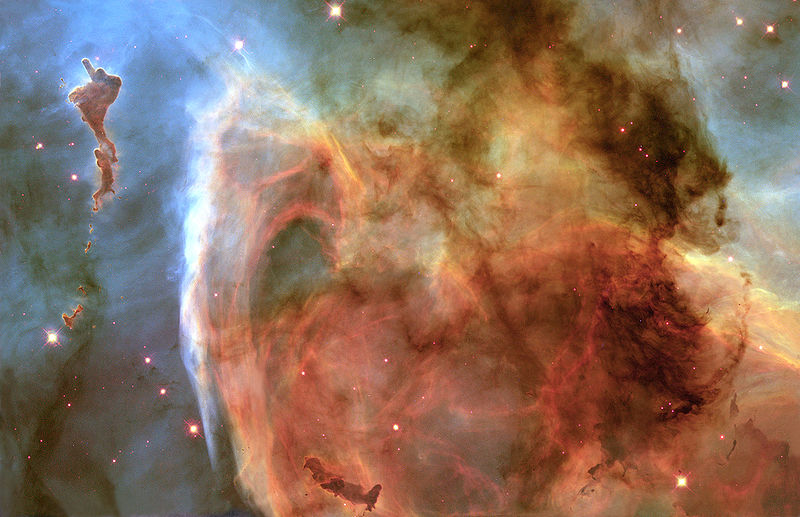 Every night around the world, people crawl into their beds, close their eyes, and dream. When they wake up, the worlds they built in their minds disappear.
What goes on in those worlds? What could we know about humans if we could see those dreams?
Those are the questions a new app, being launched on Kickstarter today, seeks to answer. On its surface, SHADOW, as the app is called, is an alarm clock. But it is also much more than an alarm clock: It is an app for building a database of dreams.
SHADOW will wake its users up over a five- to 30-minute period of escalating sounds. The slow, gradual call reveille is intended to preserve a state in which people can more easily recall their dreams. As soon as the user turns off the alarm, a microphone setting turns on, and users can recount their dreams, which the app will transcribe into text. The app will then pull out keywords, and push the dream content to the cloud.
"Modern alarm clocks actually destroy dreams," founder Hunter Lee Soik told me, "because what they do is that they rip you through your hypnopompic sleep state so fast -- that's the state between sleeping and waking."
The app's creators have placed a premium on privacy, and nothing will be shared beyond what a user chooses. If academics or other researchers want to access the database, they'll only have access to the content from people who have opted in to their particular study.
Currently, when researchers study dreams, they might have access to a trial of a few dozen people -- a few hundred if they are really likely. If SHADOW is successful, scientists will be able to see into the nighttime imaginings of thousands of people.
"We're really interested in this idea of making the invisible visible," Soik says. "What happens when all these dreams start to come online and give us information about our human condition -- not only on a personal level, but what's the world dreaming about?"
"They say that Japanese people sleep the least but do they dream the least?" he asks. "What do women in Moscow dream about? What do kids in Sao Paolo dream about? It's a dataset that is literally being forgotten every night."