Yum: Mushy, Extra Sweet Apples, Thanks to Climate Change
Warming climates mean earlier flowers, which in turn mean riper, sweeter, and softer fruits come harvest time.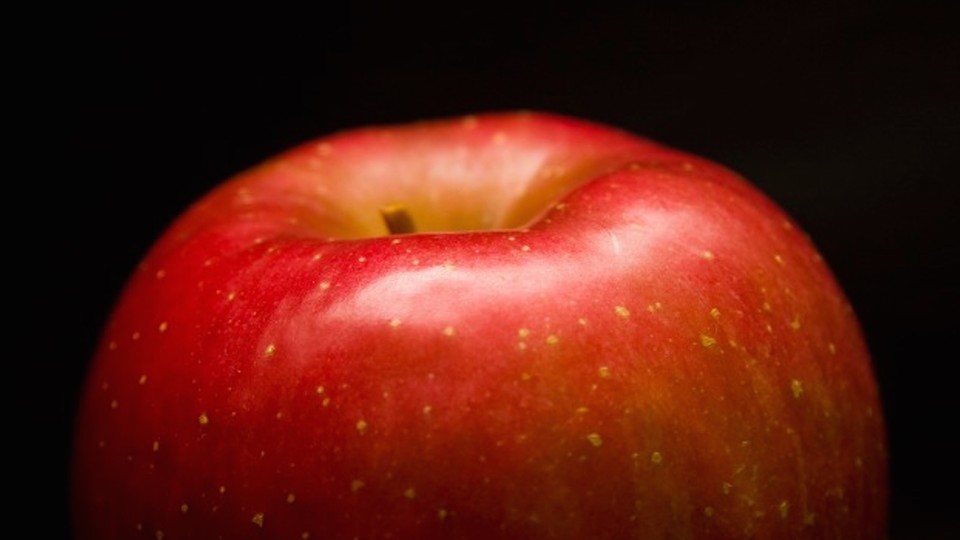 Some things never change, and one of those things, you would think, would be the flavor of a good, old-fashioned apple. But not so.
A new paper in Scientific Reports finds that warming climates mean earlier flowers, which in turn means softer, sweeter apples, when comparing apples picked on the same day of the year.
The research was done by a team led by Toshihiko Sugiura, a Japanese fruit-tree specialist. The scientists looked at four decades of data from orchards growing both Fuji and Tsugaru in Japan's top apple-producing regions, Aomori and Nagano Prefectures, which together make up more than 70 percent of the country's apple production. During that time, temperatures rose by 0.31°C in Nagano and 0.34°C in Aomori per decade, while precipitation, sunshine, and solar radiation remained stable.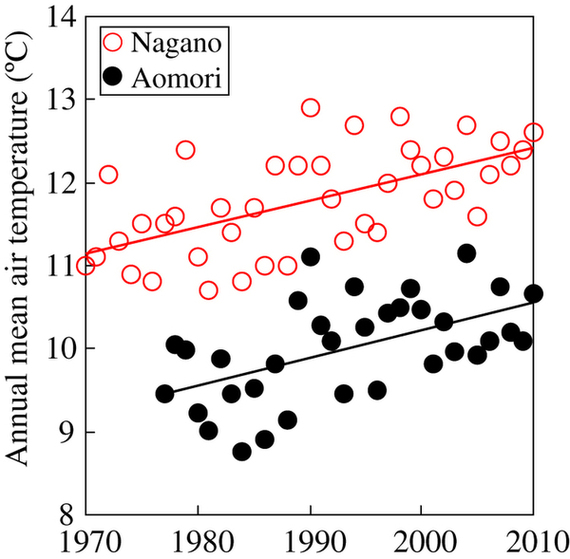 They also found that warmer temperatures led to earlier bud-break dates: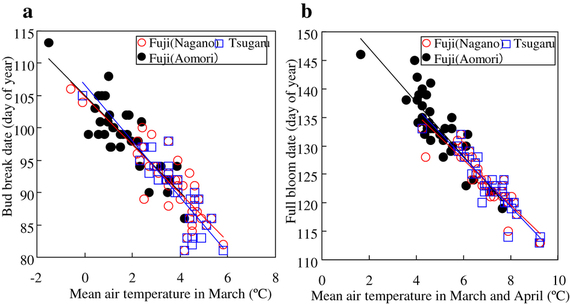 Each year on November 1 for the Fujis and September 1 for the Tsugaru, scientists collecting data on the apples' acid concentration, firmness, and watercore rating. They found that over time, the apples were getting sweeter and softer.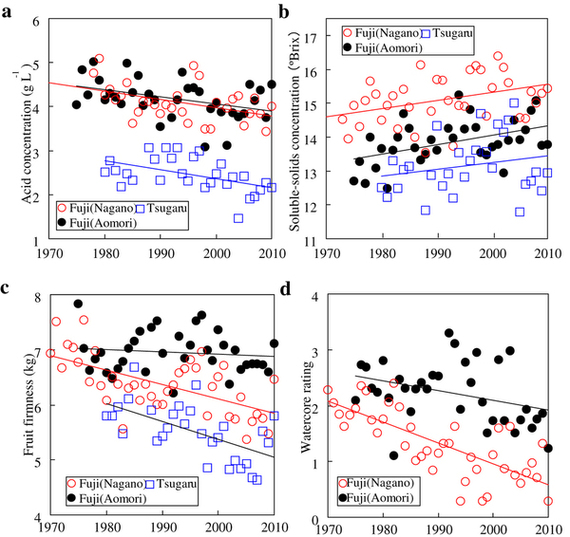 As Sugiura told, Nature's Heidi Ledford, you may not have noticed the changes, because they took place over a long period of time, "but if you could eat an average apple harvested 30 years before and an average apple harvested recently at the same time, you would really taste the difference."